Early Completion of Upgrade to Water Mains Network in Cumbernauld
29 January 2018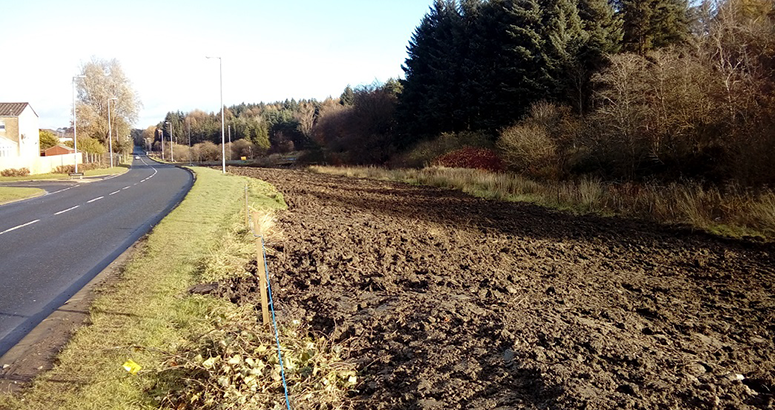 Welcome News
Investment project delivered ahead of schedule for customers.
Scottish Water has completed a major upgrade to its water mains network in Cumbernauld ahead of schedule, improving its service to customers in the area.

The utility invested around £2.8m in major improvements to part of the local water mains network to provide customers with additional resilience and security of supply.

This investment followed some bursts on a water main in the area, including one in May 2017 which caused disruption to normal water supplies to about 6000 customers.

Originally scheduled for completion in spring 2018, the work has been delivered ahead of time by Scottish Water's alliance partner Caledonia Water Alliance

John Rae, Scottish Water's Water Operations General Manager, said:(CWA) and involved the installation of a 1.2 mile stretch of new water main along Forest Road from its junction with Arns Road to the ramp of the B8045.

"We're delighted that this challenging and high profile improvement work has been completed well in advance of when we'd originally anticipated. That's testament to how well the teams from CWA and Scottish Water worked together on this project.

"Our investment here means that customers can be confident in their water supply and a reduced risk of future disruption.

"We'd like to thank customers in the area for their patience and understanding throughout these works, and we hope that they are pleased with the results."

News of the upgrade's early completion was welcomed by local MP Stuart McDonald and MSP Jamie Hepburn.

Mr McDonald said: "This will be very welcome news across Cumbernauld, but especially for the thousands of households affected by disruption last May. The scale of investment and the work undertaken shows that Scottish Water has been alive to the serious problems this caused to the community and has responded appropriately, and it is also good to see the work finished ahead of schedule. "

Mr Hepburn added: "There has been a number of instances of loss of water supply due to problems with older infrastructure, so it's been good to see Scottish Water make the commitment to invest locally to modernise that infrastructure.

"It is great to see that work has now been completed."