North East Youngsters Draw Attention to the Importance of Using Water Wisely
18 January 2019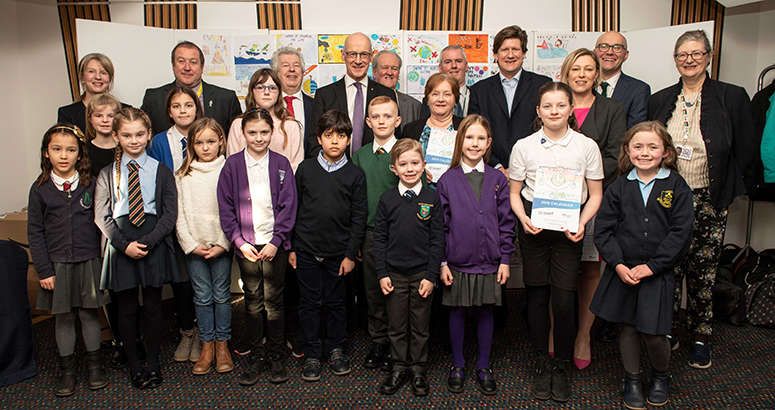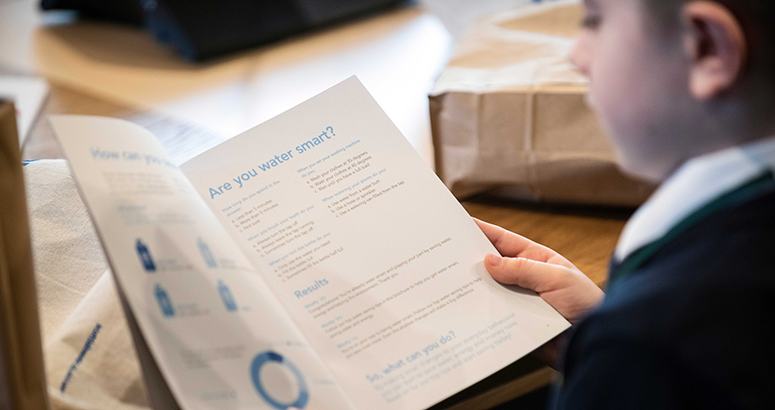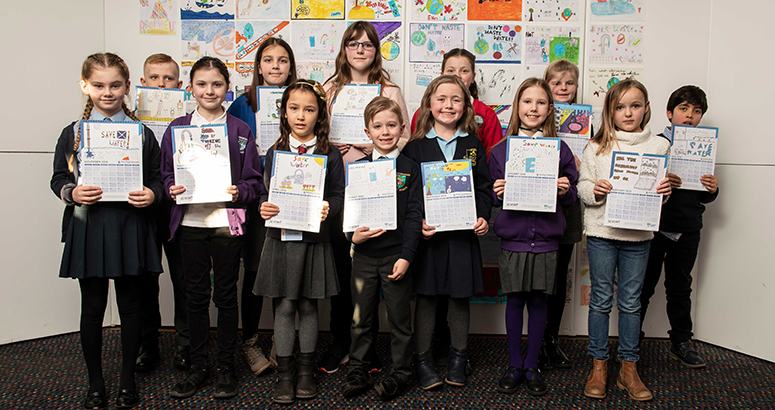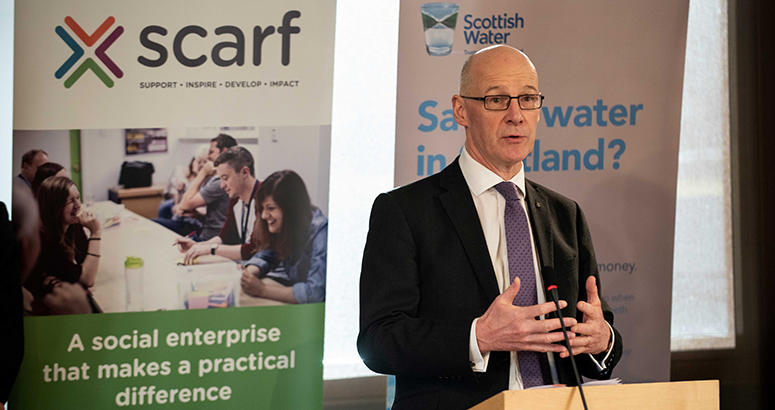 Calendar Competition Awards
Primary kids visit the Scottish Parliament for the prestigious 2019 SCARF Schools Calendar Competiton and are praised by Deputy First Minister John Swinney
Primary school pupils from across North-east Scotland attended a prestigious award ceremony at the Scottish Parliament yesterday.
The 13 winners of the 2019 Scarf school calendar competition were presented a certificate and goody bag by Deputy First Minister and Cabinet Secretary for Education and Skills, John Swinney, who congratulated the children on their creativity and awareness of the importance of energy consciousness. The children, from across Aberdeen City, Aberdeenshire, Moray, Dundee, Perth and Kinross and Angus, were then given a guided tour of the Parliament building.
Supported for the first time by Scottish Water, the competition asked primary aged children to draw pictures of ways we can all save water, energy and money by using water wisely with more than 500 entries being received.
For the past 15 years Scarf have been running this school calendar competition to encourage children to consider energy use in the home and to nurture a generation of energy-conscious individuals who will be the leaders and decision-makers of the future.
Deputy First Minister John Swinney said: "Finding new ways to save energy is a challenge for all of us, and the creative spark shown by these children will help people across the north east remain conscious of this in their day-to-day lives. I am pleased to reward their enthusiasm and innovation in reminding us all to use water wisely."
Thane Lawrie, Chief Executive of Scarf commented: "For the past 34 years Scarf has grown a reputation for being at the forefront of energy efficiency and provides advice to tens of thousands of households and businesses each year and we are always keen to engage with the next generation of energy users wherever possible.
"This year's competition attracted brilliant entries from across the region and we are delighted to have been able to celebrate the creativity of these youngsters and their engagement in the importance of being conscious of the energy we use on a daily basis."
Brian Lironi, Director of Corporate Affairs for Scottish Water, added: "There are over 5 million people in Scotland each using about 150 litres of water each day. It is often overlooked that a huge amount of energy goes into making water safe to drink, and transporting it to our homes and businesses.
"At Scottish Water, we are committed to working with our customers and helping them to use water wisely. It is immensely rewarding to support Scarf and help to encourage the next generation to embrace these important messages and value the water on which Scotland depends."
More information can be found by visiting
Scottish Water
and Scarf at
www.scarf.org.uk.