New £3.4m Scottish Water Project Underway in Nairnshire
29 March 2018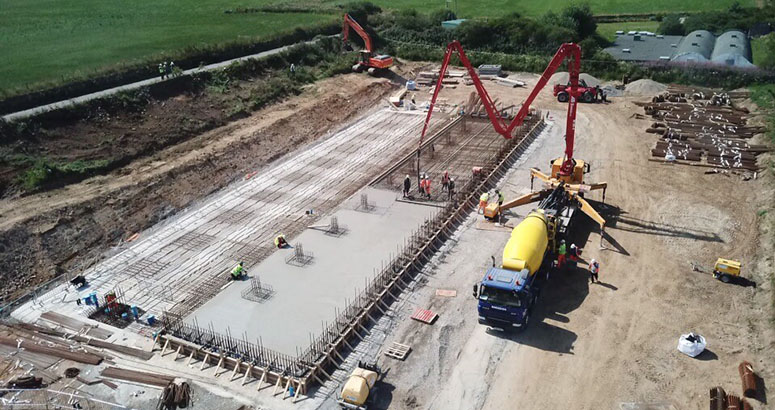 Upgrade Begins
Work underway on new £3.4m upgrade to facilities for Nairn and Auldearn.
Work on a £3.4 million Scottish Water project to upgrade drinking water storage facilities for Nairn and Auldearn has got underway.

The project, which will take around 15 months to complete, will see two ageing service reservoirs at Urchany and Raitloan replaced by a new, modern twin cell service reservoir situated at Urchany.

The upgrade will also see a new pressure valve installed on the pipeline serving Nairn, allowing greater control over water pressures and helping reduce leaks.

The work is being delivered by Scottish Water's alliance partner ESD.

Kevin Williamson, of ESD, said: "This work will see the drinking water storage facilities for Nairn and Auldearn greatly enhanced through the installation of this new twin cell service reservoir.

"Not only will it ensure consistency of supply for these areas well into the future, but having two separate compartments will also enable cleaning and maintenance to be carried out more easily and with less disruption to customers."

Gavin Steel, of Scottish Water, said: "The work that we need to carry out at Urchany will involve an increase in construction traffic on roads in the local area. In order to manage the impact of this as far as possible, particularly on the narrow single track roads serving the site itself, a one-way system will be used for construction and delivery vehicles throughout the duration of the project.

"The local one-way system is not mandatory for residents, but we have made them aware of the arrangement and they can use it to avoid meeting oncoming construction vehicles.

"We will continue to work actively to minimise disruption associated with our work, but would like to apologise for any inconvenience caused while we invest to take care of Nairn and Auldearn's water supply for the future."