Back to School for Scottish Water Boss
30 May 2019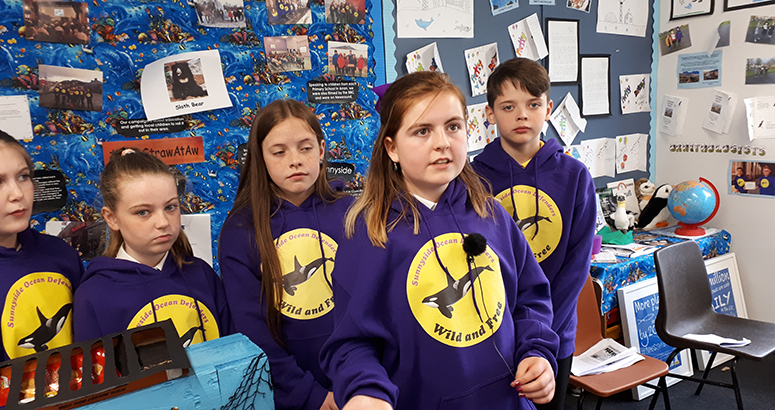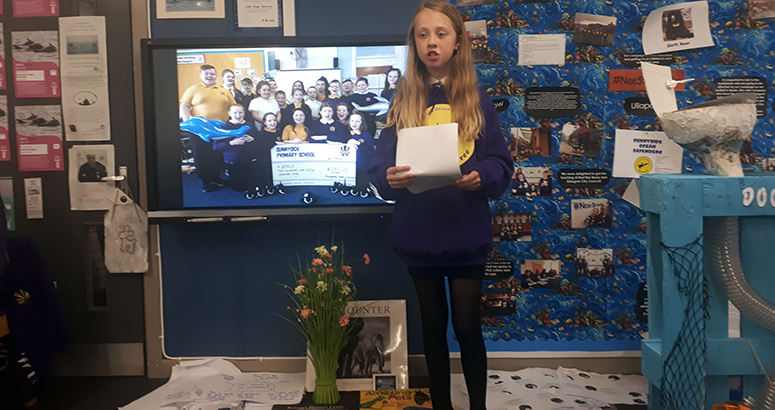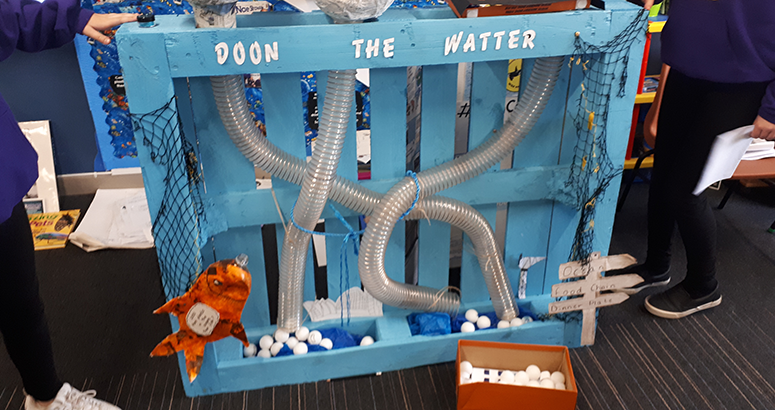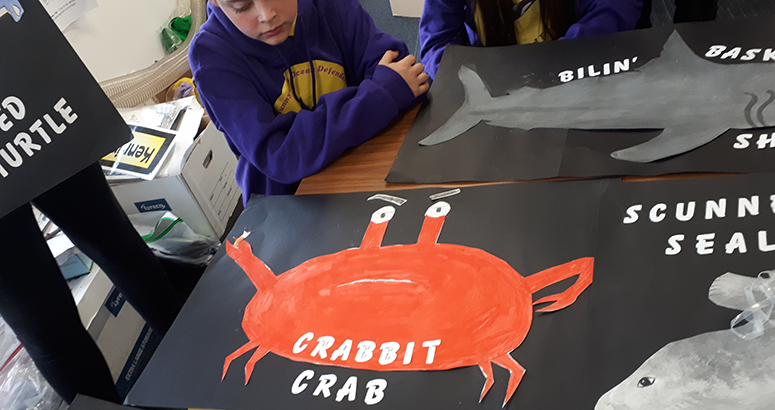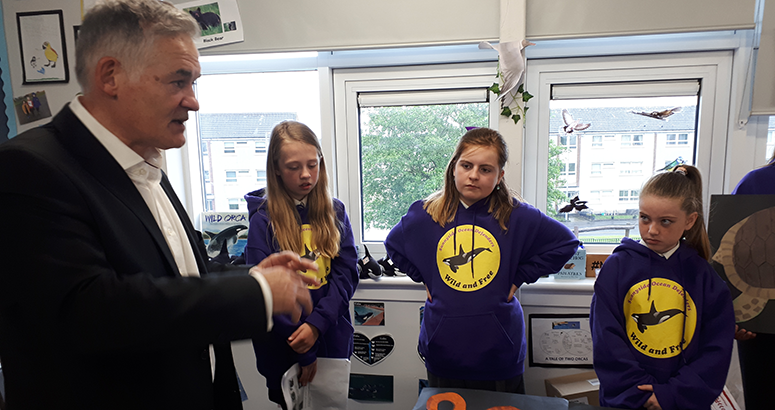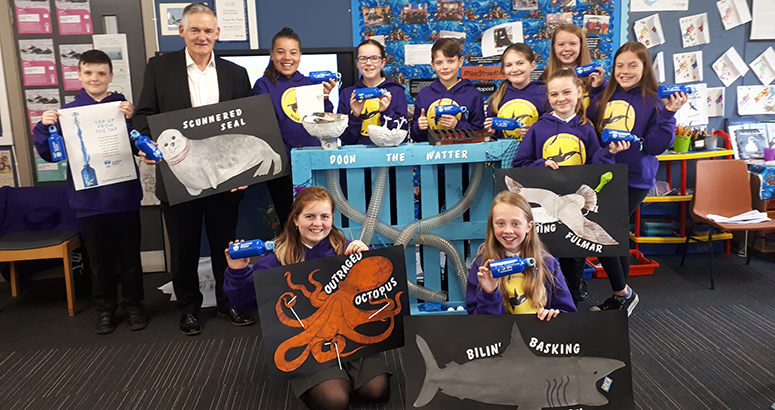 Conservation Champions
The Sunnyside Prmary School Ocean Defenders talk to Scottish Water's Chief Operating Officer Peter Farrer about their environmental campaigns.
Pioneering pupils from a Glasgow school gave one of the country's top water bosses an extra special lesson when he visited them earlier today.
Youngsters from Sunnyside Primary School in Craigend wrote to Peter Farrer, Chief Operating Officer at Scottish Water, to highlight how their school was "a wee bit different" as it was creating conservation champions of the future. Every year group studies different conservation issues – and for P7 pupils that means looking at oceans.
Pupils asked him if he if he could visit the school to hear all about the work they are doing to help protect the environment and marine life.
They wrote: "We know the habits of some people might make your job tricky at times" - and told how they were keen to learn what they could do to keep our coasts pollution free and tell him about the innovative work they have done to reduce plastic waste.
Mr Farrer jumped at the chance to visit the youngsters. He said: "As soon as the letter dropped on my desk, I just knew that I had to come out and hear more about the work that The Sunnyside Ocean Defenders are doing. It's been a truly inspirational visit and I've been absolutely blown away by their enthusiasm and creativity. Let's hope there are a few future Scottish Water employees among them!
He added: "It was also great to speak to the group about the behaviour change campaigns we have at Scottish Water and tell them about the work we do to help protect the environment. Our Keep the Cycle Running Campaign asks the public to take simple steps to help save water and prevent blocked pipes and drains, as well as sewer flooding, and help protect Scotland's beaches and coastal waters. Our Your Water Your Life Campaign also encourages people to carry a refillable water bottle and make tap water their first choice as it's good for them, their pocket and for the environment.
Through successful social media campaigns like #NaeStrawAtAw, #PrettyDeadly, #SparkleDebacle and the more recent #DrainCampaign, the young people are educating others about the harm litter and plastic waste can do to the environment. By raising awareness of issues and asking people to change their behaviour by taking simple actions, they hope to make a real difference.
Emily, one of The Sunnyside Ocean Defenders, said: "We want to make sure that the planet we live in right now isn't gone for our kids to see - and the next generation. If we don't step up and do something about the problem that we have right now, then who will? We want to make sure we do something."
Lisa Perrie, Principal Teacher at Sunnyside Primary School, said: "The children have thoroughly enjoyed their meeting with Mr Farrer today. Our school is a school of conservation and from primary 1 to primary 7 we focus much of our teaching around environmental issues.
"We are hugely proud of the work The Sunnyside Ocean Defenders have been doing - and continue to do - to help create positive change for the environment and make the world a better place for now and for the future."