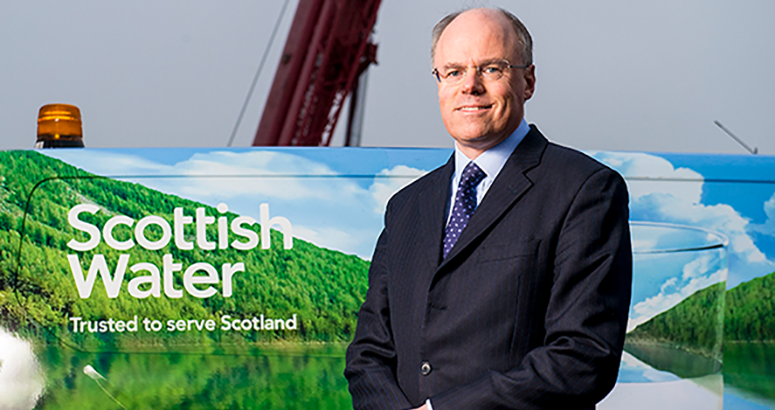 A Word from Our Chief Executive
Douglas Millican sets out the Scottish Water vision to be trusted to care for the water on which Scotland depends.
"Every day we deliver more than 1.3 billion litres of clear, fresh, great-tasting drinking water to our customers, and treat more than 900 million litres of waste water.
Almost everyone living and working in Scotland depends on these vital services, which are delivered through a vast network of pipes and sewers. And that's why our vision is about being trusted to care for the water on which Scotland depends. Caring for the water that people use, and caring for the natural water environment, in every area of our activities.
We invest more than £600 million every year in maintaining and improving our infrastructure so that we can deliver our services around-the-clock.
Providing real value for money is important to us - and you. And our household charges remain among the lowest in Great Britain.
We're proud that Scottish Water is industry-leading when it comes to innovation and we're fully committed to investing in the future to deliver the best service we can.
Listening to our customers – and delivering great customer service - is vitally important to what we do, and how we do it. So please keep sharing your views with us – so that together we can all help shape the future of Scotland's water services."
Douglas Millican,
Chief Executive.