Annual Consultative Meeting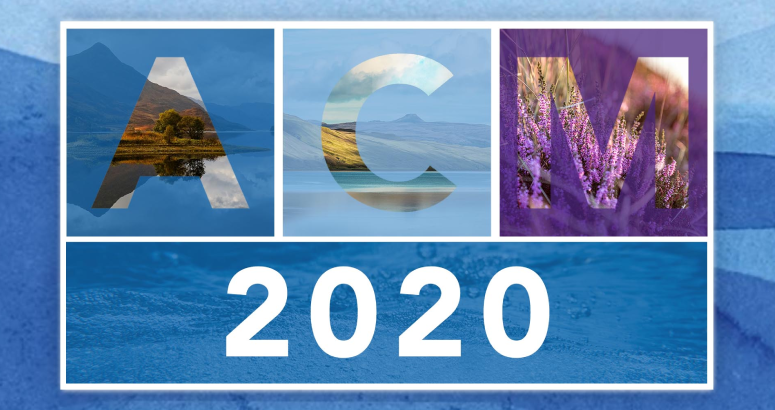 Annual Consultative Meeting
In light of COVID-19 our Annual Consultative Meeting has been replaced by an online update
Responses
Thank you to all of our customers who took time to watch our first ever online Annual Consultative Meeting.
We were delighted with the number of people who viewed the videos to hear more about what we do across the country and also hear about our exciting plans for the future.
We received nearly 40 questions from customers across Scotland which covered a wide range of topics including: water quality, flooding, infrastructure for new development, private water and sewerage connections, requests for capital project information, water efficiency and many more.
Whilst it isn't possible for us to publish all the questions and answers due to
General Data Protection Regulation (GDPR)
and the specific customer information relating to many of the points raised, we will send answers directly to those customers who made contact with us.
One area that did receive a number of concerns about was in relation to flooding and the distress this causes customers. We are definitely seeing weather patterns change and over the last few years, particularly in summer months, Scotland has experienced storms which have been categorised as in excess of 1:500 year events. The UK drainage networks are designed to cope with 1:30 year rainfall events and as such our networks and those of other agencies, roads etc become overwhelmed leading to flooding both internal to properties and externally in gardens, roads and common areas.
Whilst we are working with other partner agencies to develop blue /green infrastructure to better manage this issue in the future, this for many customers won't come fast enough. We remain focussed to target our investment for customers who experience internal flooding to their property as this is the right thing to do, and we will wherever possible help to mitigate external flooding.
We also have some further information
here
to explain more about this topic. If you have been affected by flooding we apologise for this and we will continue to work with you and your communities going forward.
Thanks again for showing interest in Scottish Water and please continue to visit our website for all the latest that's happening.
*Images of people used in this video were taken prior to the COVID-19 pandemic.