From Monday 17 July we will begin installing a new upgraded sewer and manholes in the Cander Centre car park, across King Street and then along a section of Queen Street in Stonehouse, South Lanarkshire.
The five-month long project will further protect the village from sewer flooding following the recent completion of our £2.5million sewer upgrade centred on the primary school.
At a Glance
£1 million investment
Upgrade local sewer network
Alleviate sewer flooding in the area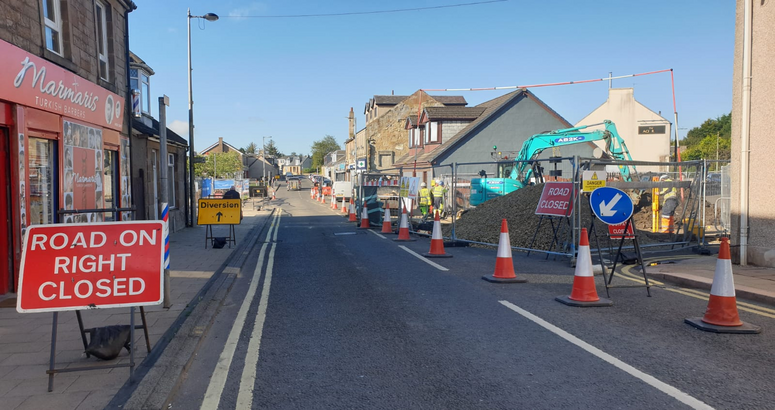 Investing in Stonehouse
Work is taking place in phases to minimise disruption
What We Are Doing
The work to upsize the sewers involves excavating the road and installing new larger sewer pipes, with new manholes in the Cander Centre Carpark, across King Street, and along a section of Queen Street. The site cabins will be located in the Tileworks Sports ground, with the access off Spital Road.
The project will be spilt into three phases to help minimise the disruption to the village.
Phase 1 – July/August 2023 - Lay a new sewer in Cander Centre car park which will be closed for approximately six weeks
Phase 2 – August/September 2023 - Lay a new sewer across King Street. Temporary traffic lights will be in operation
Phase 3 – September/October 2023 - Lay a new sewer along Queen Street. A short section will be closed near the junction with King Street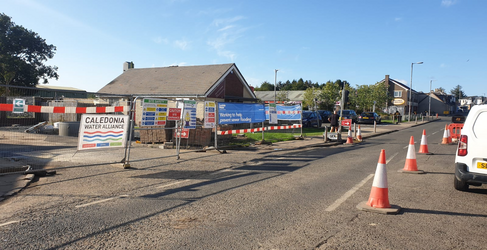 Cander Centre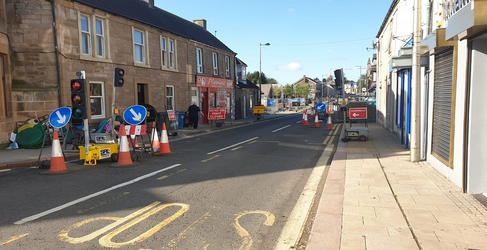 King Street
Why We Are Doing It
The existing sewage infrastructure is old and requires improvement. Recognising how distressing it can be for customers who may experience flooding we are investing in a package of measures to help tackle the problem.
This is a significant investment and a major operation for our delivery partners Caledonia Water Alliance, which will provide resilience on the sewer network serving the community of Stonehouse for many years to come.