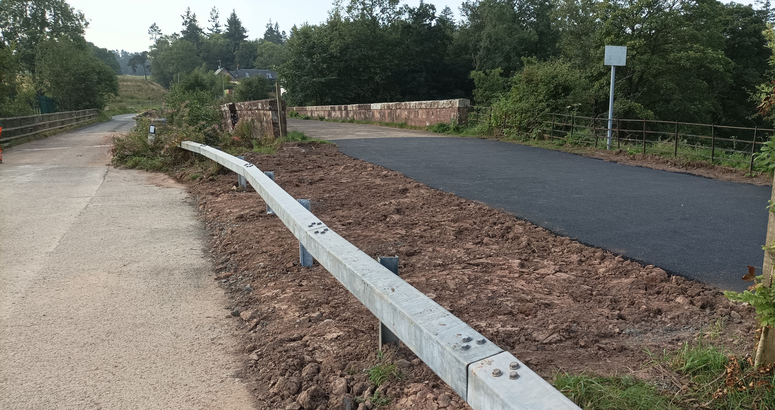 Repairs Complete
A new crash barrier has been installed and the road reinstated following the burst.
We have now completed repairs following a burst on a 48" raw water main just off Ballochruin Road, near to the Endrick Water in Stirlingshire.
The damaged section of main has been replaced and the area reinstated. Specialist contractors were required to replace a crash barrier severely damaged by the burst.
The road will reopen to traffic at midday on Thursday 7 September 2023.
We would like to thank residents and road users for their patience and understanding given the disruption the burst and subsequent repair caused the local community.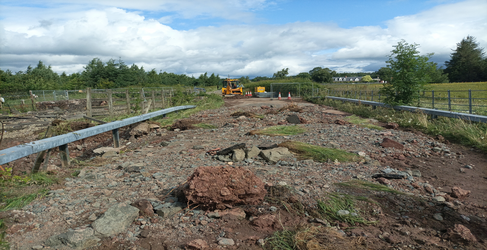 Bridge surface has been damaged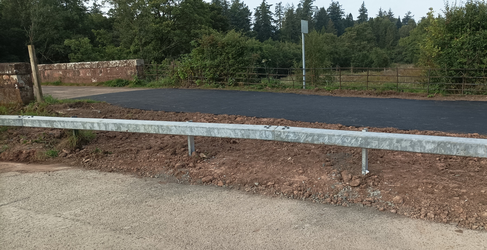 The repairs have now been completed