Flooding Project, Prestwick

Project Overview
An investment project is currently underway in Prestwick, South Ayrshire, to help reduce the risk of sewer flooding by increasing the capacity of the local combined sewer network.
The improvement work is valued at over £2 million and is the latest measure to help reduce flood risk in this area. The work being done here will benefit a number of residents who have been affected by sewer flooding in previous years.
Scottish Water's alliance partner, amey Black and Veatch, is delivering the project which is expected to take around six months to complete.
At a Glance
Flood prevention
£2m investment
Delivered by amey, Black & Veatch
Approx 6 months duration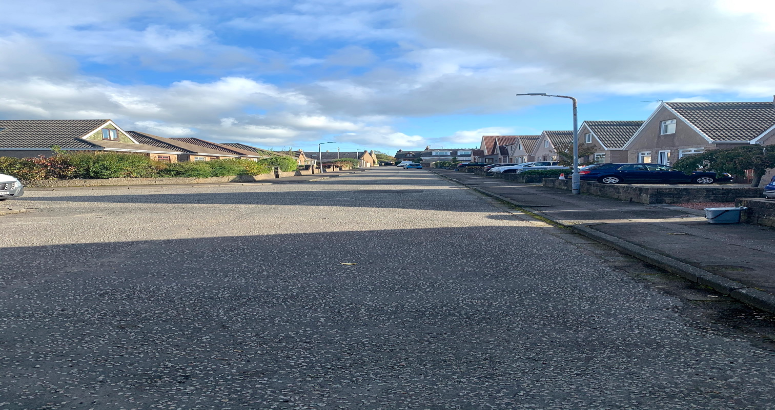 Prestwick Project
We're investing over £2m to help reduce the risk of flooding in Brandon Gardens and St Nicholas Road, Prestwick.
What We Are Doing
Work started Monday 11th January.

It involves the installation of a storm tank in Brandon Gardens. At around 40 metres by 10 metres in size, the tank will help provide extra storage capacity during heavy rainfall.

At the same time, approximately 100 metres of upsized combined sewer pipe will be installed in phases along St Nicholas Road with the first section being installed near the railway line.

Inevitably, there will be some local traffic disruption while this work is being delivered but the long-term benefits far outweigh any short-term disruption. We'd like to reassure the local community that we have done and will continue to do all we can to help minimise any disruption where possible.

Work is expected to be completed summer 2021.
Why We Are Doing This
A number of residents in the area have previously been affected by sewer flooding.

The work being done here will increase the capacity of the local waste water network and will provide extra storage during heavy rainfall.

This improvement project will help reduce the risk of flooding in the area.
Prestwick Strategic Drainage Project Stakeholder Group
Back in late 2017, we formed the Prestwick Strategic Drainage Project Stakeholder Group. The group is chaired by local MSP John Scott and other members including the MP, Local Councillors, Community Councils, South Ayrshire Council, Ayrshire Roads Alliance, Scottish Water Flooding Team and P-RAAF (Prestwick Residents Action Against Flooding).

The aim of the group is to look at longer term solutions to address the impact of flooding in the town through innovative schemes and ideas e.g. rain gardens, permeable driveways and surface water management. Several have already been identified and the group have been actively involved in deciding which ones to progress.
Update February
The road closure in Brandon Gardens is due to begin on 22nd February 2021 with advance notices being put in place from week commencing 15th February 2021. It is expected to be in place for approximately 4 months.
Information boards have been put up in the local area to help keep everyone updated on the project as it progresses.