Tankerness water network upgrade

Project Overview
Scottish Water is investing £3.1 million to replace 16km of water mains which serves communities in St Andrews and Deerness in the East Mainland of Orkney to ensure we can continue to supply customers with clear, fresh drinking water into the future.

The project is being delivered by Scottish Water's alliance partner Caledonia Water Alliance (CWA) and is due to start on 1 August 2022. It is expected to take approximately 18 months to complete the improvement work.
At a Glance
Water Networks

£3.1m investment

Delivered by Caledonia Water Alliance

Approximately 18 months to deliver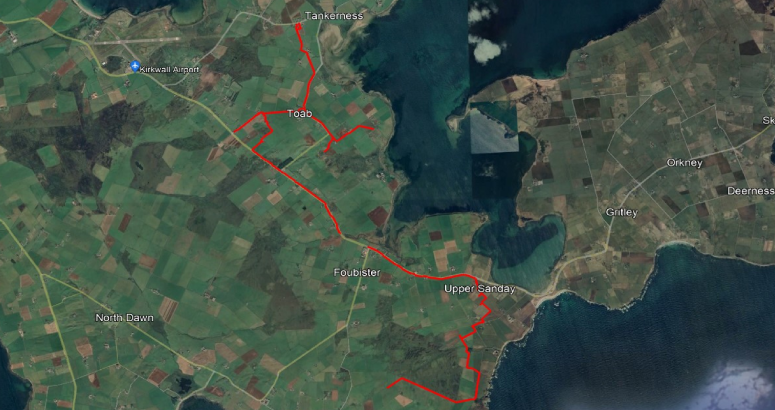 £3.1m investment
Around 16km of water main is set to be upgraded as part of the project.
Why are We Doing This
We are carrying out this work to reduce the risk of bursts on the network and to improve the reliability of our service to customers in the area.
What We are Doing
We are replacing approximately 16km of water pipes in the Deerness, Tankerness, Toab, Foubister and Upper Sanday area of Orkney. Much of this work will be carried out in rural areas but there will be some sections of work required on roads and road verges and traffic management will be in place where necessary.
There may be times that we need to turn off some customers' water supply for a short period. If we do, we will send you further information at least 48 hours in advance, detailing the dates and times that your supply will be affected and what to do.
During the works you may experience a change in water pressure and/or discoloured water. If this happens, turn on the cold water tap in your kitchen and let the water flow slowly until it runs clear.
The works will be carried out on a rolling basis by island contractor Andrew Sinclair Ltd and disruption will be kept to a minimum as far as possible.