Kinlochbervie Water Mains Upgrade

Project Overview
We are investing £3.5 million to upgrade around 5km of water mains serving customers in communities around Kinlochbervie.

The work will ensure customers receive a reliable supply clear, fresh drinking water for many years to come, with reduced risk of bursts.
At a Glance
£3.5m investment

Water network upgrade

Delivered by CWA and AG Wilson

Complete by Spring 2023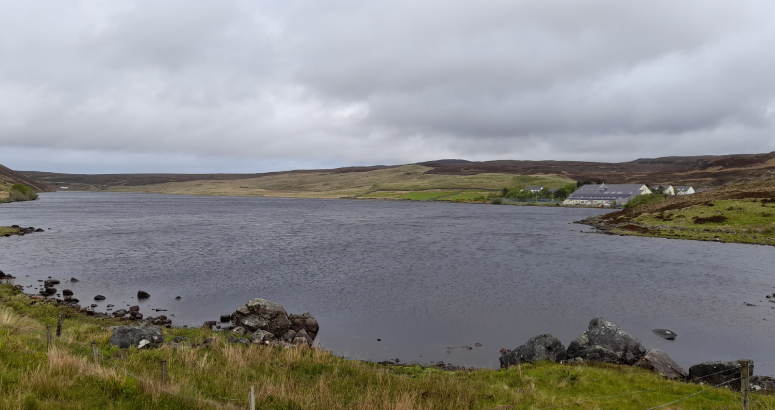 £3.5m investment
Around 5km of water mains will be upgraded as part of the project.
What We Are Doing
The work will be carried out in five phases by Scottish Water alliance partner Caledonia Water Alliance (CWA) and contractor AG Wilson. It is expected to be complete by Spring 2023.

The first phase, which is expected to last for six weeks, began on Monday, August 15 in Balchrick and focuses on the access road to Droman Pier. The rest of the project will continue on a rolling basis, with phases of activity focused on Oldshoremore, Kinlochbervie, Badcall, Inshegra and Achriesgill.

The majority of activity will be carried out in rural land, although some sections of work will be required on roads and road verges. Traffic management will be in place where required and our team on site will liaise with residents whose access routes may be affected.

While we hope that the delivery of the work will not impact unduly on local communities, we do appreciate that the need for some traffic management measures and the potential for planned interruptions to water supplies as work progresses will cause some short-term inconvenience.

Our team on site will do all they can to keep this to a minimum and to complete each section of work safely and efficiently.
Why We Are Doing This
We recognise that some customers in and around Kinlochbervie have experienced significant disruption to their service in recent years – and we would like to apologise for this. We appreciate the community's patience while we have been preparing this significant investment in the water network, which will help to secure a more reliable service for the future.