Project Overview
We are renewing the water network that serves Bayble to reduce the risk of pipes bursting and ensure we can provide customers with a reliable supply of clear, fresh drinking water for many years to come.
At a glance
Around 9km of replacement water main

Investment of £1.6 million

Delivered by Calmax on behalf of Caledonia Water Alliance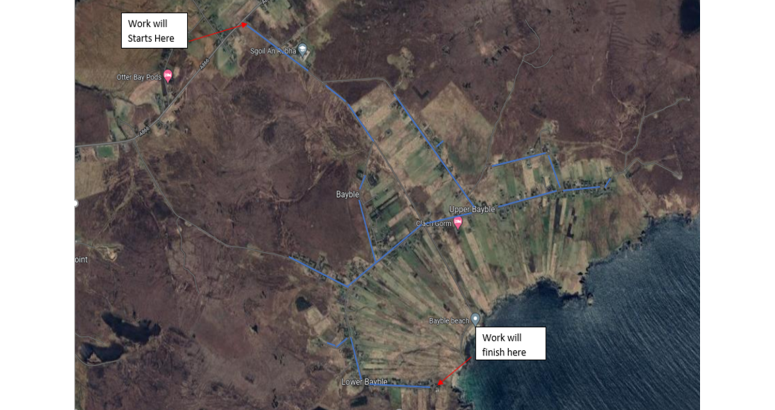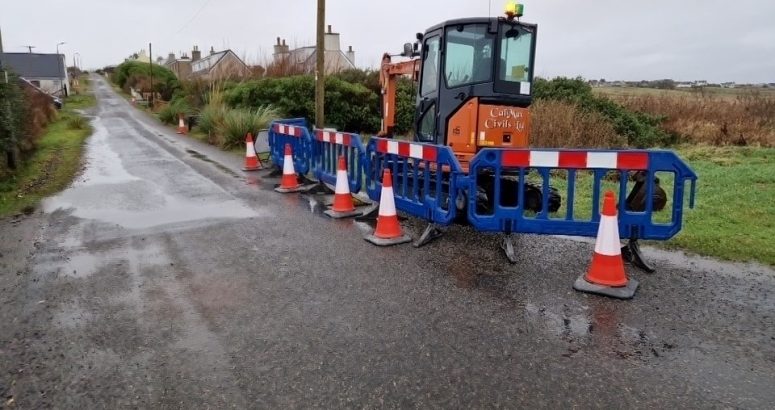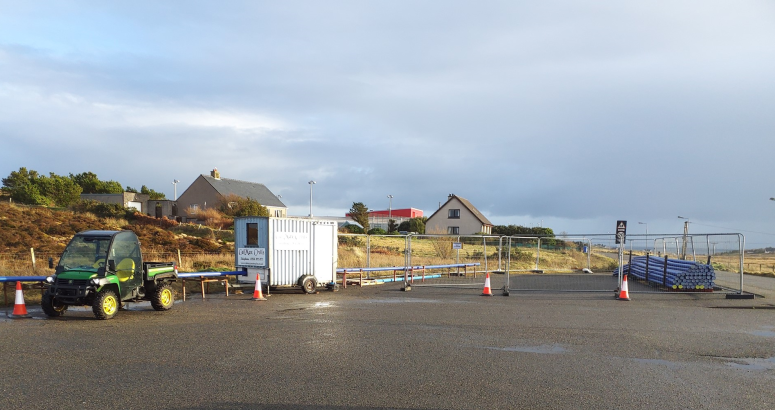 Renewing Bayble's water network
Plan showing the area where work will be taking place and some images of preparations for work to begin
What We are Doing
We are renewing the local water network that serves customers in Upper and Lower Bayble in Point, Isle of Lewis.
After final preparatory work which took place in late 2022, work to lay new water mains began in January 2023 close to the junction with the A866 main road at Garrabost. Work on site is expected to take around 12 months to complete, progressing via a rolling programme through Upper Bayble and then Lower Bayble.
When we transfer customers to the new water main, we may need to turn off your water supply for a short period. Our team will send you further information at least 48 hours in advance, detailing the date and time of any planned interruption affecting your home or business.
Roadworks will be in place where required to allow our team to work safely. Please follow all signs that are put in place. The team on site will do all they can to keep any disruption to a minimum.
Why We are Doing This
Customers in the area have been experiencing recurring interruptions to their water supply in recent years. We are carrying out this work to ensure we can provide local homes and businesses with a reliable supply of clear, fresh and high quality drinking water for many years to come.
We are grateful for the community's patience while we have been preparing to deliver the investment that is needed.
If you need to get in touch about any aspect of the work taking place, please contact Scottish Water on 0800 077 8778, quoting reference Capital/511945/CWA/Bayble.