Nairn Road and Station Road, Ardersier

Project Overview
We are carrying out essential work to replace the sewer that serves customers near the corner of Nairn Road and Station Road in Ardersier.
At A Glance
Sewer pipework renewal

Reducing risk of blockages

Total duration of approximately 12 months
Why we are doing this
The existing sewer pipes in this part of the village are made of a material called pitch fibre. As the pipes have aged, they have tended to flatten, increasing the risk of blockages - with potential to cause unpleasant odours and flooding for customers.
Replacing these pipes will ensure the local sewer network can provide a reliable service to affected homes on Nairn Road, Station Road and Cameron Drive for many years to come.
What we are doing
The existing sewer in this area of Ardersier is mainly located within customers' gardens. To reduce the level of disruption during installation and any future maintenance, we are laying the replacement sewer in the road verge as far as possible and, where necessary, in the road.
Our contractor Morrison Construction has established a site compound to store equipment, materials and welfare facilities for their team on part of the playing field. The affected area will be reinstated once work in the area is complete.
There are four main phases of work planned, which will take place in sequence.
Phase 1 (

COMPLETE

): Work began near the junction of Cameron Drive and Nairn Road to install the new section of main sewer to serve this area of the village. In Nairn Road, the new sewer has been installed in the road verge, with temporary traffic lights used to allow the work to take place safely.
Phase 2 (

COMPLETE

): The next section of work continued up Nairn Road towards the junction with Station Road, with the traffic lights relocated around this junction.
Phase 3 (

COMPLETE

): The section of new sewer in Station Road has been installed in the road to minimise impact on other services. For this work to take place safely, a section of Station Road had to be closed - although local access was maintained as far as possible. Diversion signage was in place over this period, with temporary changes to bus routes.
Throughout: Work is also be needed at the rear of the houses on Nairn Road and Station Road. Some of this activity took place in parallel with Phases 1 to 3 - and work is now continuing following the completion of the work that required more significant traffic management measures to transfer each home from the old sewer to the new one. Our team is engaging with residents individually about this work and seeking to minimise disruption in gardens as far as possible.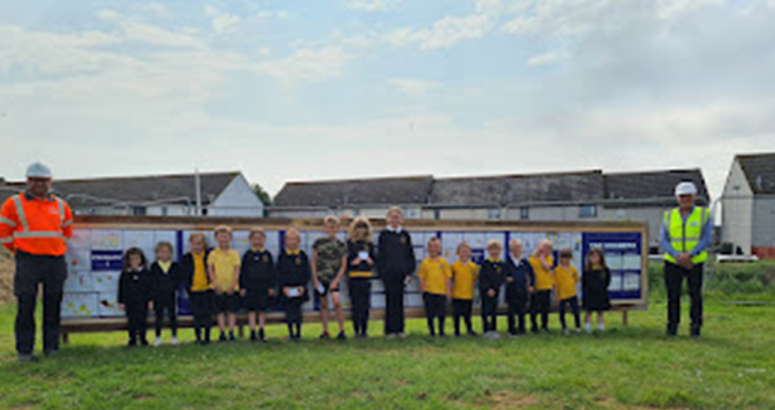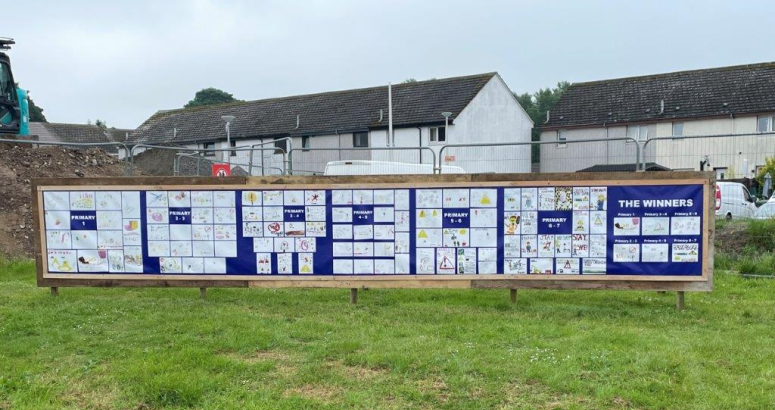 Primary message
Talented children from the nearby school designed posters with a vital safety message to be displayed at our site compound
Latest news
The temporary closure of a section of Station Road was completed two weeks ahead of schedule and the road re-opened to normal traffic on 16th June. We are grateful for the patience of residents and road users during this more disruptive phase of traffic management.
The new sewer in Nairn Road and Station Road is now complete and our team is working gradually to transfer the pipework serving each section of houses, carrying out reinstatement work as they go.
Nairn Road, Station Road and Cameron Drive customers
We have written to all customers - and our team has called on many of the homes which will be served by the new section of sewer. We will continue to engage individually with customers where some work will be needed within gardens to discuss arrangements and what we can do to minimise disruption.