Arbroath Old Shore Head Pumping Station Improvements
Overview
What did we do?
We have carried out a £700,000 investment in the waste water network in Arbroath.
This work involved upgrading and improving the existing pumping station located at Old Shore Head in the Angus town.
What did the work involve?
The work involved the construction of a new above ground control kiosk at the pumping station. Also included in this work were improvement works to the pumping station itself involving the installation of new screens and new valves.
Why did we do this work?
This work was required to ensure that the pumping station continued to operate as it should. Also, the previous control panel was below ground so the construction of the above ground kiosk was to remove the health and safety risks associated with working in confined spaces.
Leaving a Legacy
Throughout the entire project we worked closely with the 'Fit o' the Toon' Community to deliver this project in such a way that we would leave a positive legacy for them.
Scottish Water and our alliance partners aBV provided the community with a number of items towards the completion of the project:
Repainted street furniture to freshen up the area
Installed two new seagull proof waste bins
Installed a new Fingerpost Tourist sign and created decorative rockery (Finger Post sign donated by The Colin Grant Trust)
Installed ten new washing poles on the community drying green
Watch our video below to learn more about our work with the community
Local community group 'The Wooly Workers' worked hard to decorate the area for the Community Day and were joined by a local piper to celebrate the project completion and the legacy left to the Community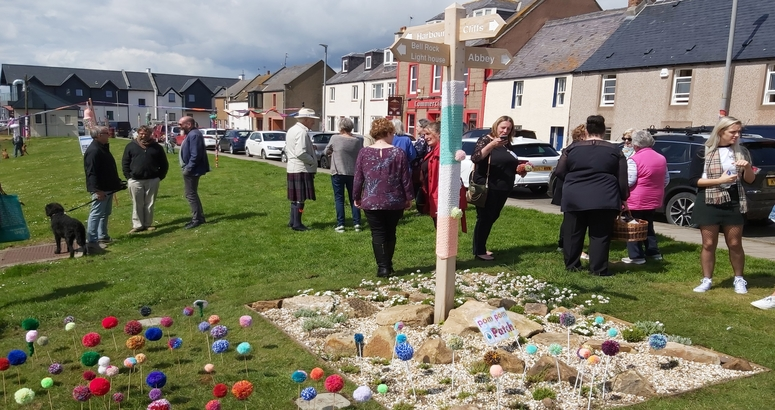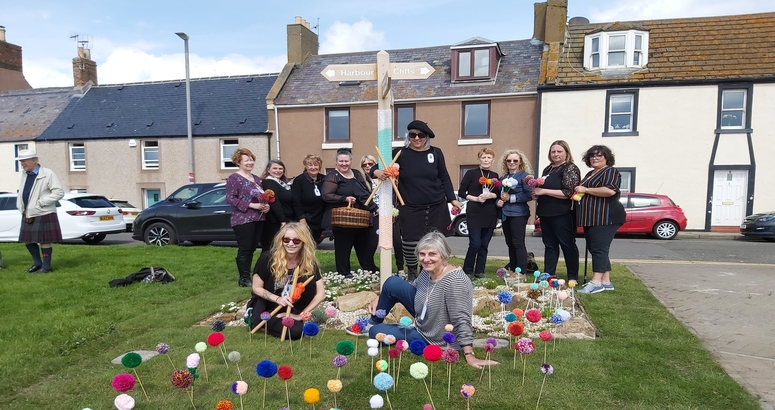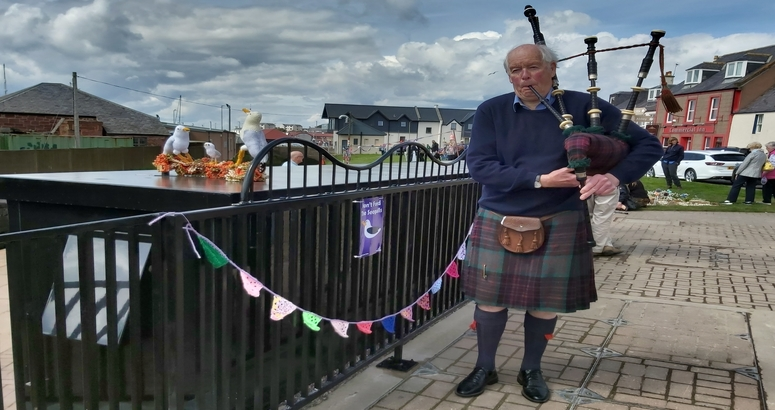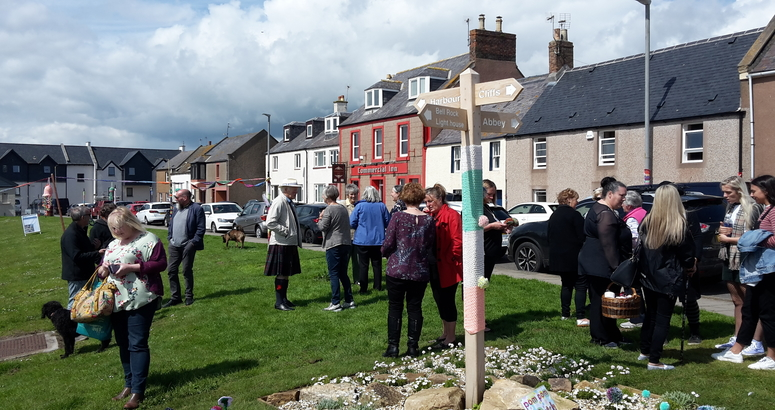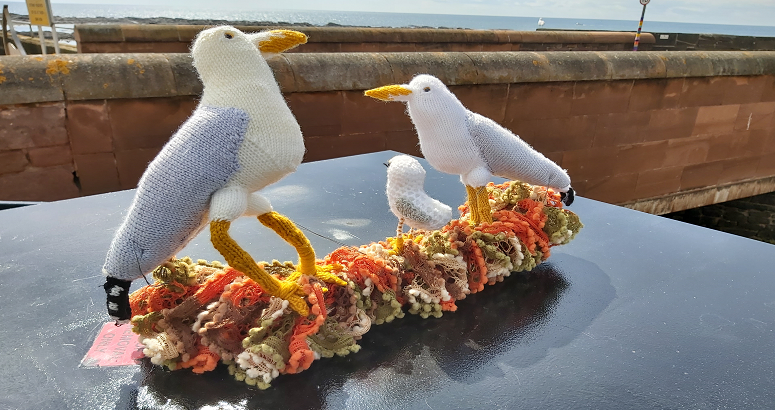 Arbroath Community Day
Celebrating the project completion with the 'Fit o' the Toon' Community