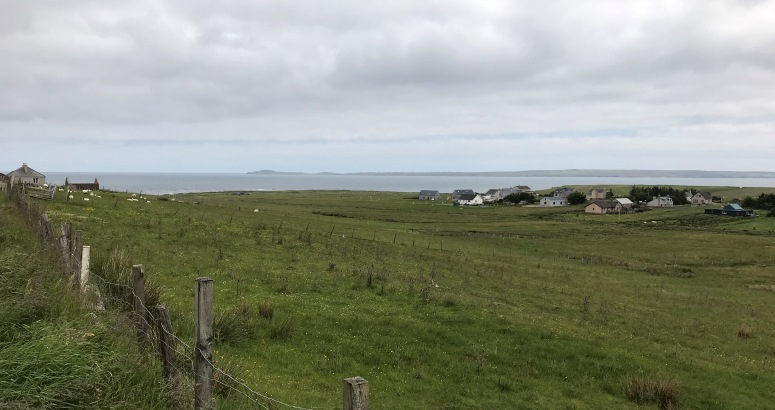 Back Tolsta
Scottish Water is investing £9.3m to upgrade the water network serving communities north of Stornoway.
What are we doing?
Scottish Water is investing £9.3 million to upgrade the water network serving the communities north of Stornoway, including Marybank, Laxdale, Back and Tolsta. The project is anticipated to be completed in Summer 2021. The work will be delivered on Scottish Water's behalf by its alliance partner Caledonian Water Alliance (CWA) and subcontractor Macaulay Askernish.
What does the work involve?
The project involves the construction of around 21km of new water main, including:
Approx. 11.8km of gravity fed pipe from Marybank to Back
Approx. 9.3km of pumped pipe being installed between Back and Tolsta
There will also be a new pumping station built at Back and a new water storage tank at Tolsta.

Over the course of the project there will be sections where we will have to use traffic management to allow the pipeline to be constructed in a safe manner. Where this is required we will write to local residents to inform them of the arrangements that will be in place and also use advanced warning signs and local radio stations to notify transient customers.
Why are we doing this work?
The investment we are making is important to improve the security of water supply for our customers north of Stornoway so they can continue to enjoy clear, fresh great-tasting drinking water in the years ahead.
Engaging the local community
We held two drop-in information events on Wednesday 25 September at Back Community Centre between 11am and 1pm; and Laxdale Community Hall between 4pm and 7pm to enable residents to view the proposals and speak to the project team. The information that was on display at the event can be found in the Document Hub.