Craigellachie National Nature Reserve
Project Overview
Scottish Water is investing around £75,000 to renew a section of water main running through Craigellachie National Nature Reserve.The water main links to a storage tank which then serves the village of Aviemore.

Some temporary closures to paths will be in place from 11 October 2021 to allow the work to be carried out safely.

The project is being delivered by Global Infrastructure and is expected to be completed by December 2021.
At a Glance
Water mains renewal

£75K investment

Delivered by Global Infrastructure

Completed by December 2021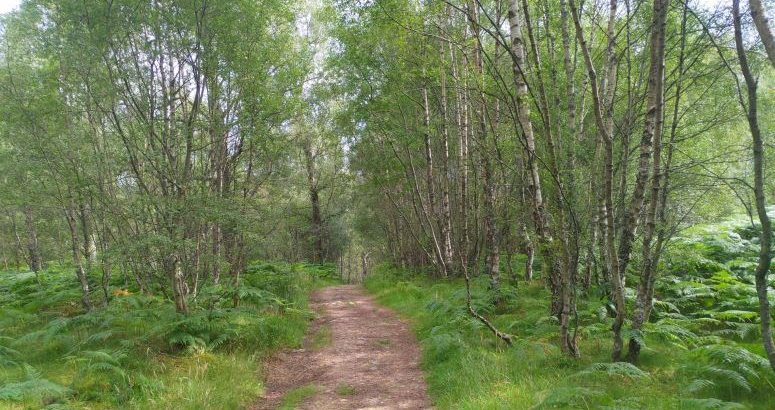 Temporary path closures
Temporary path closures will be in place at the nature reserve to allow work to take place safely.
Why We Are Doing This
This project is needed to renew the water main that runs through the nature reserve to a storage tank that then supplies customers in Aviemore. We would like to apologise for any disruption caused by this work which will ensure that we can maintain a reliable water supply to the community for the years ahead.
What We are Doing
Site preparation work will begin from Monday, October 11, 2021 on an access track to the nature reserve from the A9. Some tree felling is necessary to provide access for the machinery required but this will be kept to a minimum.

To allow the work to be carried out safely, some temporary closures will be in place on a number of paths, however these will be phased to ensure those using the nature reserve have as much access as possible. Routes will also reopen fully at weekends.

The main work will then begin on the water main the following week and is expected to be completed by December 2021. The routes affected are the Buzzard and Viewpoint trails. The Lochan and Woodland trails will remain open as normal.

We have consulted closely with NatureScot about our plans and looked at how we can phase work to keep paths open as much of the time as possible. Where closures are needed in the interests of safety, they will be well signposted in advance.