Project Overview
Scottish Water is investing £3 million in essential upgrades to the local sewer network in Dunblane.

The improvement work will help tackle the issue of sewer flooding by increasing the capacity of the local sewer network.

The project is being delivered by Scottish Water's alliance partner amey binnies.
At a Glance 
Flooding Prevention
£3m Capital Investment
Delivered by amey-binnies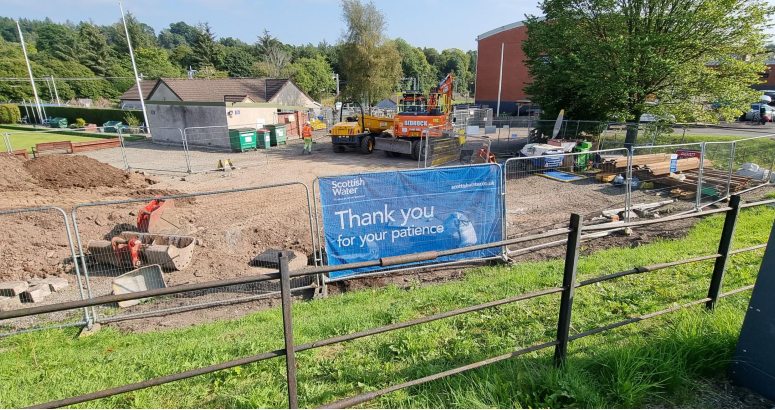 Work Underway 
Work began at the Bowling Club and Air Cadet premises in August.
What We Are Doing
We are replacing and upgrading the existing sewer network to increase capacity and help reduce the risk of internal and external sewer flooding.
Improvement works will take place along along Claredon Place, Springfield Terrace, George Street and through the field behind Hillside Avenue.
Work has already started at the Air Cadet/Bowling Club and to create a crossover point on the B8033 Stirling Road.
Commencing early/mid-January works will continue from Hillside Avenue/Claredon Place junction up to the junction of George Street with diversion in place for approximately 2.5 weeks.
Traffic management has been agreed in liaison with Stirling Council and all efforts will be made to keep disruption to a minimum.
Why We Are Doing This
The area has previously been affected by flooding.
The work being done here will increase the capacity of the local waste water network and will provide extra storage during times of heavy rainfall.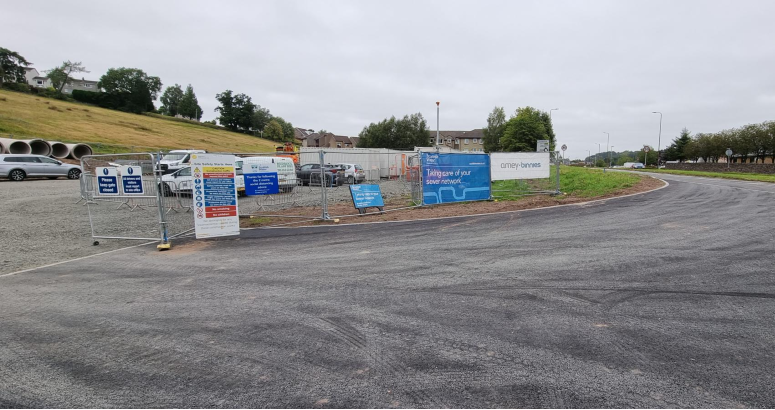 Work Compound
amey-binnies site compound near to B8033 Stirling Road.