Scottish Water project to benefit marine environment at Dunnet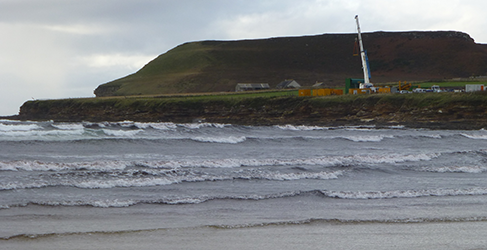 The outfall site.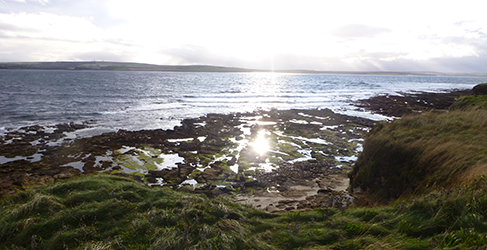 Looking out to the Pentland Firth from Dunnet.
What are we doing?
We have invested £4 million to benefit the marine environment in Caithness. The project will see a new 730m long sea outfall pipeline constructed at Dunnet, adjacent to the existing Waste Water Treatment Works.
What does the work involve?
The outfall will be installed by drilling from the top of the cliff, through the rock and up on to the Pentland Firth seabed. The existing WWTW at the foreshore will also be modified as part of the upgrade.
While we anticipate this project having very little impact on customers due to the location and timing of the work, there will be some localised construction traffic and noise. We will do all we can to keep any disruption to a minimum.
The work, which was delivered by Scottish Water alliance partner amey-Black & Veatch (aBV), was completed in 2020.
Why are we doing this work?
The significantly longer outfall will remove the need for chemical disinfection which is currently required during the bathing season to ensure that the bathing water quality at Dunnet Beach is maintained.
By taking the effluent into deeper and faster flowing waters, the WWTW will be able to continue serving the local community, with reduced potential impact on the bathing water at Dunnet Beach and the wider marine environment.

The project will also remove a hazard which our local team currently has to manage within the site.