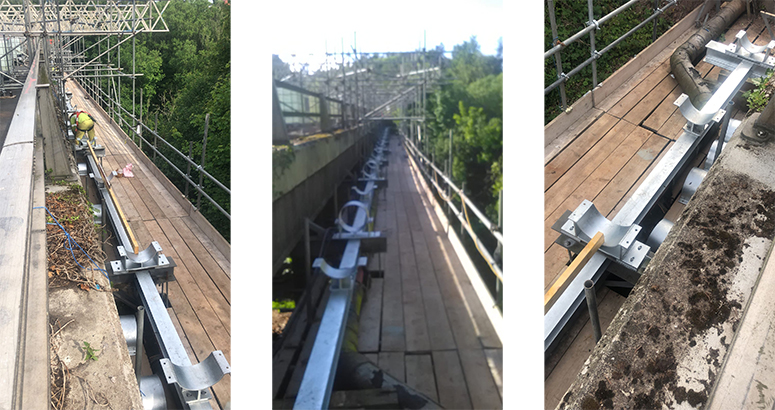 Construction of pipe bridge
we are currently working on replacing the sewer pipe under the Toll bridge in Eyemouth
We are currently working on replacing the sewer pipe at Toll Bridge in Eyemouth to ensure it is fit for purpose into the future.
Work began in April this year and we are expecting it to be complete by mid-July. During this time there will continue to be temporary traffic lights in place to enable the work. We are aiming to have all traffic management removed by 22nd July in time for the festival.
We appreciate that this is longer than originally planned and we would like to thank the community for their on-going patience and understanding while we complete this essential investment in the area. While we realise that it may look like there is not always visible work going on, we would like to reassure our customers that we are working very hard to complete this project as quickly and safely as possible.
We are near the final stages of the project and are about to pressure testing the new section of pipe next week. After that we will then require to complete the final tie in of the new pipe to the existing sewer. We require to isolate an electrical kiosk to do this final installation.
The project is being carried out by our delivery partners CWA