Peebles Water Treatment Works

Project Overview
Work on the new Water Treatment Works began in February 2021. It is being constructed in the field to the south of the existing WTW on Bonnington Road, on the outskirts of Peebles. The new works will continue to be supplied by raw water from Megget reservoir, which is the current source for drinking water in the area.
New Peebles WTW
Photo collage showing progress of construction on the new treatment works
Latest Update: April 2022
All the modular build transportable treatment units have now delivered to site and are currently being assembled, while this is being carried out we are completing the civil works onsite to provide all the infrastructure for the new works
In the summer we will begin the commissioning of the new works will ensure all the necessary checks are completed prior to water going into service at the end of the year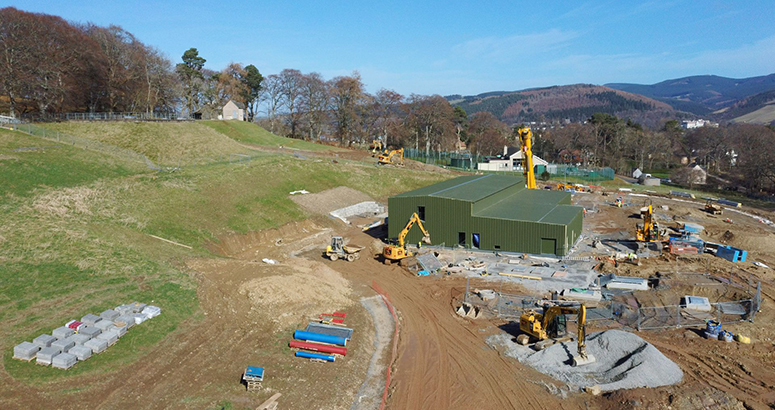 Peebles new water treatment works
we are currently completing work on installing the infrastructure for the works. Photo credit: amey
What we are doing
We aim to deliver a long-term, sustainable WTW that meets the needs of present and future generations. The Peebles WTW, which we know as Bonnycraig WTW, was built in 1970's. It is now time to upgrade the works due to its age, as like most things in life the technology and equipment has a certain lifespan. The best option to ensure continued high quality drinking water for our customers in in the area is to build a new works, rather than try and upgrade an ageing works to modern standards.
There were two key principles adopted for the design for the proposed WTW. The first was that it aim to have a net zero carbon footprint and the second was that landscape impact was minimised. The building has been designed using an innovative modular technology where it will be constructed off site and delivered to Peebles in sections. There is a reduction in carbon emissions using this construction method as it has a considerably reduced construction programme, less site preparation and fewer vehicle movements for workforce, equipment and supplies.
It is also proposed to install Photovoltaic (PV) solar panels on the roof of the building which we anticipate will provide an annual return of around 50MWh. There is far more detail in the planning application supporting statement for the application which will be available on the Scottish Borders Council website – reference 20/00349/FUL.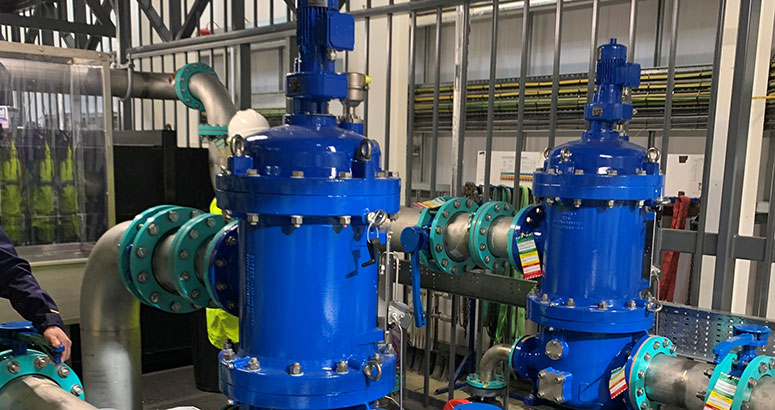 Transportable Treatment Units
We are using offsite fabrication of these to reduce activity on site and improve quality of construction
Documents for Peebles WTW
See all the documents from our information event
Document Hub