Garriochmill Road - River Kelvin
North of Playground off Garriochmill Road – near Friends of the River Kelvin building
What we are doing
We are installing an underground chamber with a mechanical screen to filter out and prevent items such as rags, wet wipes that are wrongly flushed down the toilet from overflowing into the River Kelvin. We will connect the new sewer infrastructure to the existing sewer by installing new sections of pipework and manholes. We will also abandon the existing storm outfall pipe upstream and install a new outfall at this location.
In advance of our sewer upgrade works, we carried out an archaeological dig to check if there is anything of archaeological interest surrounding the former Garrioch Mills site.
The Kelvin Walkway remains open to all pedestrians and cyclists. Please follow the diversons in place which are clearly marked with signage: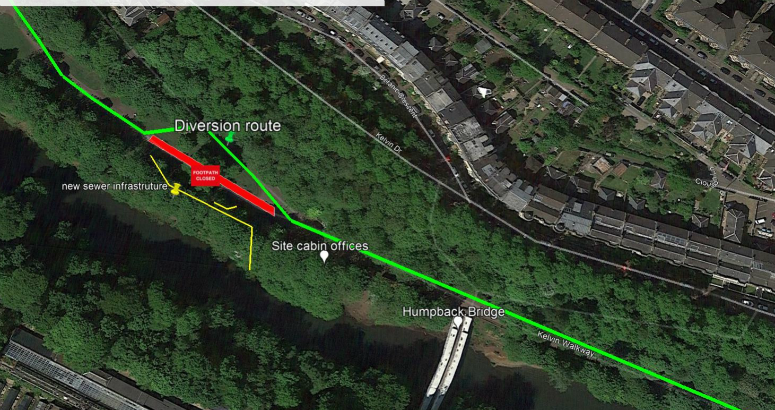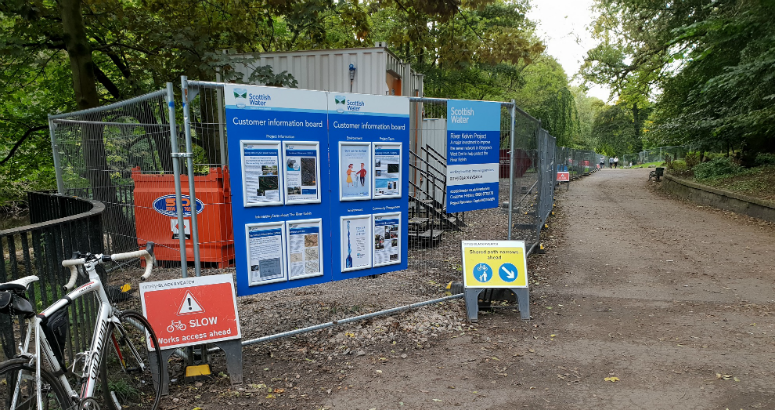 The fences will be in place until this phase of the project finishes in July 2021. We will reinstate the area upon completion. The majority of the infrastructure is underground, however there will be chamber covers and manhole covers that will be visible at ground level.
Discover More