Kelvindale Road - River Kelvin
Near the Junction of Kelvindale Road and Balfour Street
What we are doing
We are currently working on projects to help improve the environment of the River Kelvin to help prevent items such as rags, wet wipes that are wrongly flushed down the toilet from overflowing into the River Kelvin during storm events.
We are upsizing the sewers with 2.4m diameter sewers to create more capacity. in the sewer network to help reduce storm spills into the river which will help improve the water quality of the River Kelvin.
We have set up the site access compound in the grassed area next to the flats off Wyndford Road / Kelvindale Road. Work to upgrade the sewer network commenced 4th January 2021 for 8 months.
The Kelvin Walkway will still be open to all pedestrians and cyclists.
To allow us to connect the new infrastructure to the existing sewer on Kelvindale Road, we require to remove some trees near the Kelvin Walkway. We shall be compensating GCC to allow them to plant 3 trees for every 1 tree removed in the GCC area.
February 2021 Update
Here are some approximate programme dates for some forthcoming works in this area. Works are ongoing until end of September 2021, assuming no further delays:
22nd Feb to late May - excavations and pipe laying works (including rock breaking at lower depths, some noise expected during rock breaking at lower levels)
26th Feb - piling works are planned for completion of the cofferdam installation (vibration and noise should reduce slightly after the piling installation)
Mid March to end of June 2021 - Underpinned segmental shaft construction (some rock breaking at lower levels)
Mid May/June - pile extraction (further vibration and noise, although should be completed in a shorter duration than installation)

Many thanks for your patience and understanding during these essential works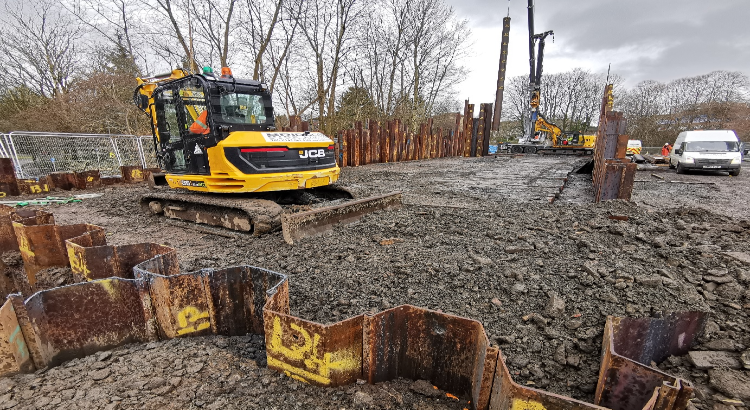 Discover More