Saltcoats Sewer Investment

We are making a significant multi-million pound investment to upgrade a section of sewer in the Saltcoats and Stevenston area.
The work involved re-lining just over a kilometre of existing pipe following a number of bursts in the area.
The project was delivered by our alliance partner Caledonia Water Alliance.
At a Glance
Multi million pound investment
1.1 kilometres of sewer pipe upgraded
Reduce likelihood of further bursts
Protect environment and local bathing beaches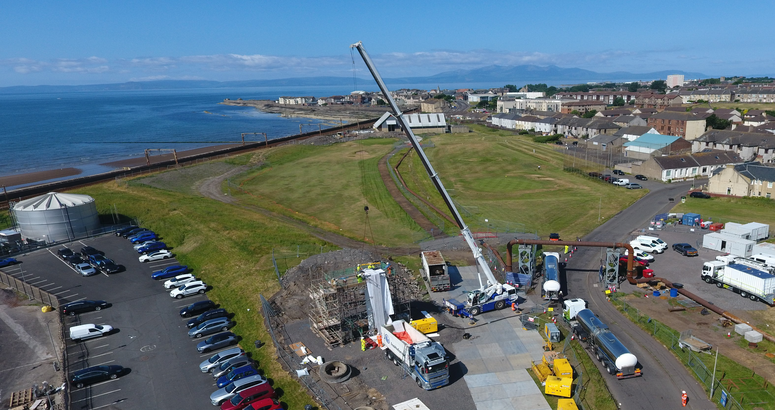 Ayrshire Beauty Spot 
The work took place near to a busy tourist area and golf course. 
What We Are Doing
We relined just over a kilometre of the existing sewer main pipe to reduce the likelihood of future bursts in the area.
A large diameter temporary overland pipe was installed to provide immediate customer and environmental benefit. It enabled flows to be handled while the existing pipe was rehabilitated.
Work on the existing pipe was completed by the end of summer. The temporary overland pipe has now been removed and final reinstatement will be completed by December 2023.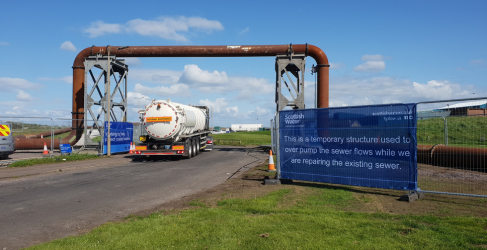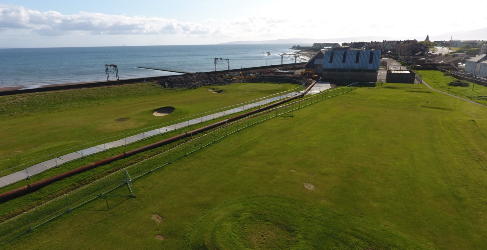 Why We Are Doing It
The work has been designed to improve resilience of the network, reducing the likelihood of further bursts as well as protecting the environment and local bathing beaches.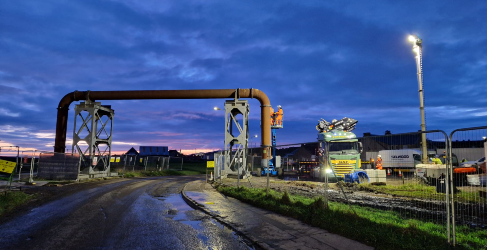 The pipe bridge was part of a kilometre long temporary overland pipeline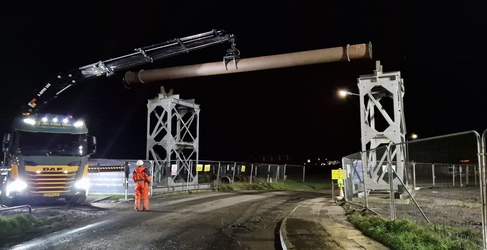 Specialist contractors were brought in to dismantle the pipe bridge