Stantling Craig Reservoir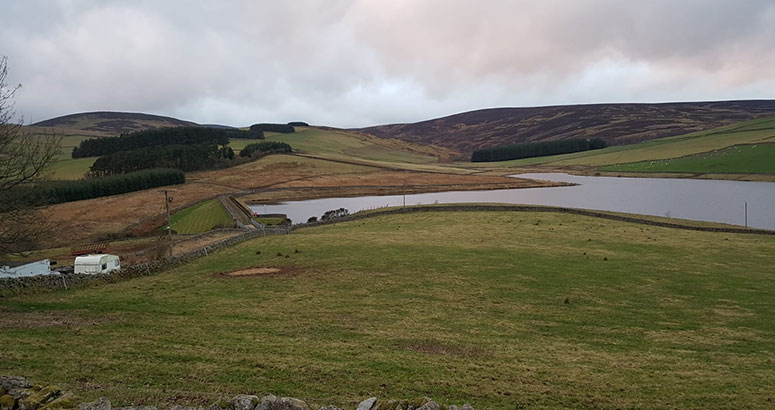 Stantling Craig Reservoir
Work to temporarily drain Stantling Craig Reservoir begins on Monday 4th April
The reservoir will be carefully drained over the course of 12 weeks and will be closely monitored throughout by our contractor's George Leslie.
We strongly advise the public against swimming in almost all Scottish Water owned reservoirs due to the potential for hidden dangers below the surface. During the work, deep silt will be present around the reservoir further increasing the risks. Further to this, there is a risk of underwater currents while carrying out this work.
Scottish Water has been asked by SEPA to look at ways to improve fish passage at Stantling Craig to reopen access from the sea, for Atlantic Salmon and Sea Trout, to 8km of spawning habitat in the upper Caddon Water which is cut off by the dam.
This project forms part of a study to look at whether it would be possible to remove the dam and reservoir entirely. The study is one element of the decision-making process to collect evidence to inform the case for or against the removal. The environmental regulator SEPA, will make the final decision on whether the dam should be breached.
We recognise that a potential change to the landscape of this magnitude is a complex decision and we continue to encourage input from those who live in or visit the area.
Stantling Craig is a compensation reservoir built in the late 1800's to help balance the water flows downstream from the intake which supplies Manse Street Water Treatment Works. We are decommissioning Manse Street Water Works in Galashiels, meaning the reservoir will no longer be operationally needed.
Feedback
We always welcome feedback from our customers and stakeholders on their views. Please use the below form to provide feedback.
Scottish Water is committed to protecting your data and information. Our privacy notice explains how Scottish Water uses personal data collected by Scottish Water. It also sets out our commitment to safeguarding personal information held about individuals - it does not apply to information we hold about companies and other organisations. Any personal data you give to Scottish Water will be processed in accordance with current UK Data Protection laws. You can read our
Personal Data Policy here.