Stronsay Water Treatment Works
Stronsay Water Treatment Works
What are we doing?

We have completed our £4 million investment to upgrade and improve the the existing Water Treatment Works on Stronsay.

Work to upgrade the existing Whitehall Distribution Service Reservoir (DSR) started in late Spring 2021 and is expected to take around nine months to complete.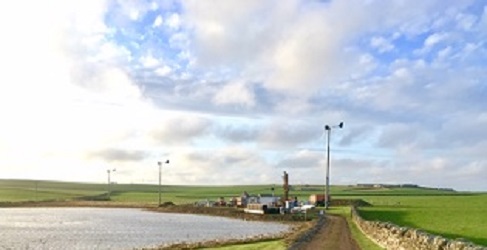 Stronsay Water Treatment Works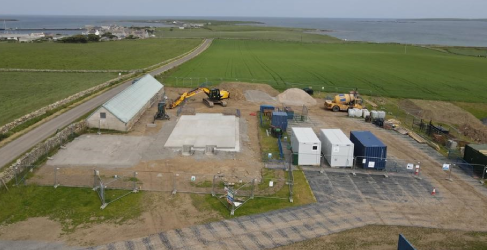 Work has now started on upgrading the Distribution Service Reservoir
What does the work involve?
We are upgrading the existing DSR on the island, installing two new stainless-steel tanks with a 294m3 capacity. These works are being carried out by our Alliance Partner Efficient Service Delivery (ESD).

Further civil engineering work, will involve installing a de-chlorination chamber, precast manholes, feed and overflow pipework for the new tanks. We will also be installing ductwork and draw pits to house the new electrical and data cabling.
Why are we doing this work
Once the project is complete these works will ensure that we continue to provide our customers on Stronsay with clear, fresh drinking water for many years to come.