Tayvallich Improvement Works

We are investing £850,000 to improving the Water Network in the lochside village of Tayvallich in Ayrgll and Bute.
The new water main will be installed along the B8025, the unclassified road to Carsaig and the road by the primary school where most residential and holiday properties in Tayvallich are located.
At A Glance
Upgrading the local water network
£850,000 investment
Main contractor McFadyens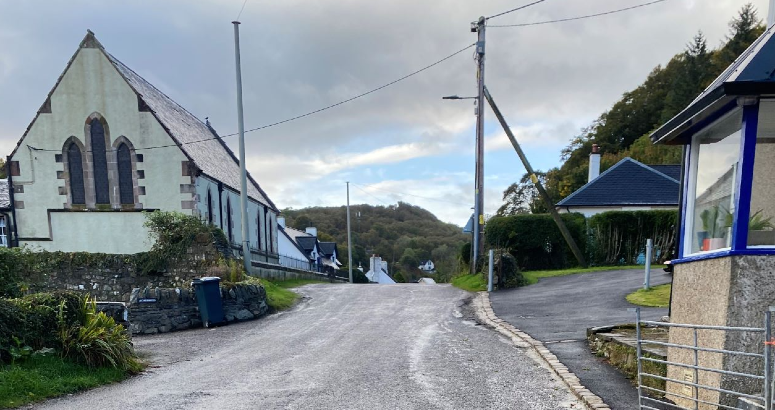 Tayvallich
Work to upgrade the water mains began in January 2023 and is expected to take around 8 months to complete.
What We Are Doing
On Friday 6 January 2023, we began to upgrade the water mains network on the B8025 in Tayvallich. Work is progressing along the street and road closures are in place. The project is being undertaken by our contractor McFadyens and is expected to take around 8 months to complete.
A temporary site compound has also been set up in the grounds of Tayvallich Caravan Park.
These works will ensure that customers can continue to enjoy fresh, clear drinking water and will also help to improve resilience of supply.
We will do all we can to maintain access where it is safe to do so and will work with the community to complete this important project that will bring so much benefit to the area.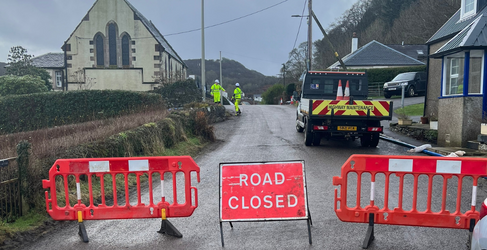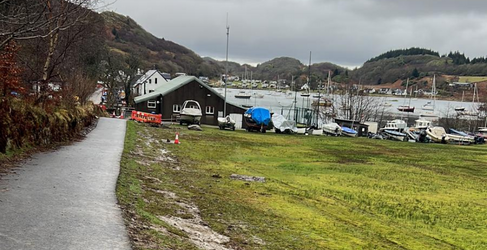 Updates
December 2022
From Friday 6 January 2023, a section of the B8025 will be closed daily between 9.30am and 2.30pm to allow the essential improvements to be carried out safely.

As the upgrade work progresses, the road closure will move on a rolling basis in 200m – 300m sections to help minimise disruption for local residents and road users.

Road traffic management has been agreed in consultation with Argyll and Bute Council. Pedestrian access will be unaffected, and emergency vehicle access will be maintained for the duration of the works.

From Monday 12 December, trial holes will be carried out in the playing fields near to the village hall to establish where existing services are in the ground, prior to works beginning at this location at a later date. All excavations will be backfilled immediately and the playing fields will still be in use while the trial holes are under way.

On Monday 19 and Tuesday 20 December, further trial holes will be carried out on the floating road off the main street. No traffic management will be necessary as all works will take place in the verge, with all excavations backfilled straight away.