Unst Water Treatment Works Chloramination
Unst Water Treatment Works
A £800k project to upgrade the existing Water Treatment Works serving Unst is now complete
What are we doing?
Scottish Water invested £800k to upgrade the Water Treatment Works (WTW) serving Unst . Our delivery partner Ross-Shire Engineering Ltd carried out the work on behalf of Scottish Water.
Why are we doing this work and what does the work involve?
The purpose of these works was to introduce a different water treatment process called chloramination, which has been widely used for many years throughout the UK. As part of its long-term investment programme to improve water quality to its customers, Scottish Water is gradually increasing the number of areas in Scotland being supplied with chloraminated water . Customers in most of Shetland now receive chloraminated water.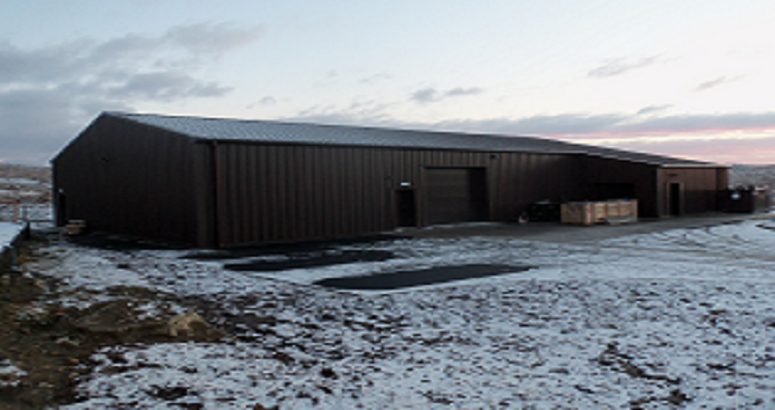 Unst Water Treatment Works
We are upgrading our existing Water Treatment Works serving Unst
Chloramination
Chloramination has been used in the water industry throughout the UK for many years as a reliable and effective way to disinfect water to ensure it is safe to drink.
The chloramination process lasts longer in the pipe distribution system than using chlorine on its own, so there is no need to add further chlorine along the network of pipes meaning levels of chlorine in the water are reduced. Unlike chlorine, chloramination also has the benefit of having no significant taste or odour. Chloraminated water is safe for bathing, drinking, cooking and all uses we have for water every day.
Customers in Unst received notification by postcard informing them of the upcoming changes to their water.
Owners of fish, aquatic reptiles and amphibians
Owners of fish, aquatic reptiles and amphibians will need to ensure their tank is fitted with the correct type of filtration equipment. Your local veterinary surgery or specialist online aquatic pet supplier can provide further advice about equipment suited to your pet.
Please see the links below for more information on Chloramination: