Water of Leith - Belford Place

Project Overview
Scottish Water are investigating a potential issue with part of our pipe infrastructure in the Water of Leith, adjacent to Belford Place, Edinburgh.
Due to access difficulties, our delivery partner George Leslie have installed a temporary compound at Belford Place and have constructed a temporary bridge over the Water of Leith to gain safe access to the river bed to allow CCTV survey of the pipe, to understand the issue.
Latest update: 17th September
On Monday 20th September we will start preparing a dry area with sandbags to enable the construction of a new manhole chamber. This new manhole will stop the river washing out further pipe surround material, provide options to over- pump and allow us to install a liner to the sewer.
Some more tree trimming is required to allow a crane in to carry out work. We will however, keep this to a miniumum.
At a Glance
Investigation works
Delivered by George Leslie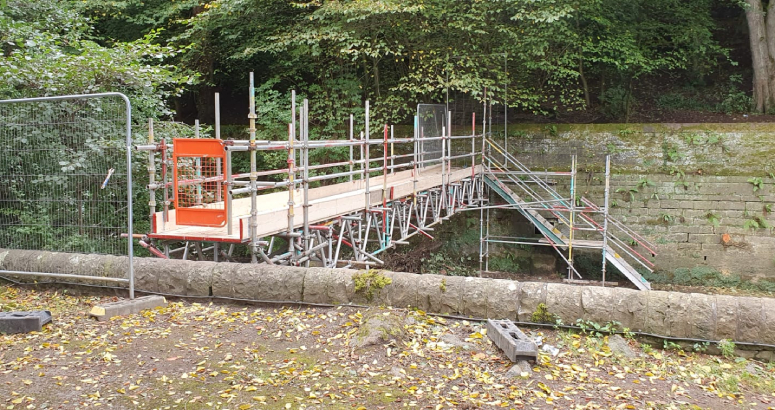 Temporary footbridge
This is to allow for safe access to the construction area