Work is expected to start in late May/early June on this site where we are constructing a new CSO with powered screen and all associated inlet and continuation pipework and outfall pipework to tie into existing culvert.
Site welfare cabins will be needed to be situated in the car park next to the football pitches but we are working with local community groups and businesses to ensure that disruption is minimised.
The work is expected to take around 7 months to complete.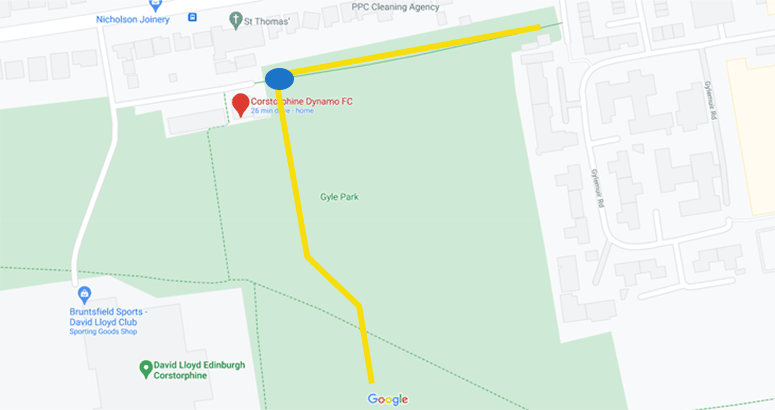 Gyle Park CSO locations
New CSO location is indicated with a blue circle and pipe route in yellow