Work is due to start in July at Kinauld Farm in Currie.
Work involves installing a new storm water storage chamber with improved screening and headwall onto an existing outfall that joins onto the Water of Leith.
Access to the works site will be taken from the private road that lead on from Malleny Garndens in Balerno.
This will be used for the delivery and disposal of construction materials, plant and welfare facilities for the site. This will be carried out during off-peak times to help minimise disruption on the road.
A convoy system will be in place for the safe movement of heavier vehicles, especially at the start of the works when we wil be installing a temporary access track through fields to the main work area. Use of the road by vehicles will be reduced as work progresses.
Once the work is completed all work areas will be fully reinstated, including the private road.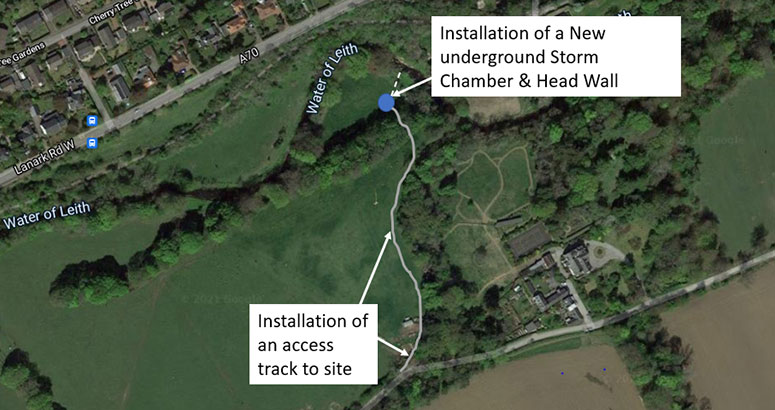 Map of works location
Main works area indicated by blue circle with new access road