Project Overview
Work will involve the construction a new CSO (combined sewer overflow) with a powered screen and associated pipework and outfall to the exisitng surface water sewer pipe.
What are we doing
Work will start on the 27th June for approximately 4 weeks.
There will be a road closure in place on Colinton Road during this time. This closure will be on the section between Westgarth Avenue and just beyond Thorburn Road. A diversion will be via Redford Road, Redford Drive and Westgarth Avenue. Please follow all signs.
There may also be some localised parking restrictions in place though we will keep this to a minimum and will try to let any affected residents know ahead of time. Local access to driveways etc will be accommodated.
Our delivery partners will also assist to ensure that bin collections can be carried out as normal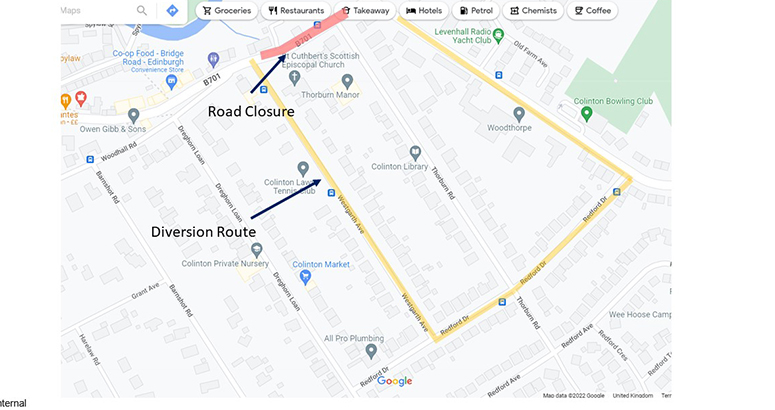 Colinton Road Closure
Closed section shown in red. Diversion route shown in yellow