Discolouration to water supplies in Lanarkshire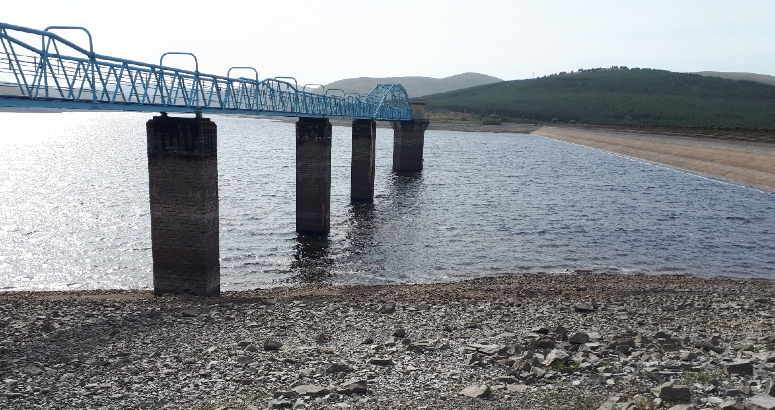 Lanarkshire Water Discolouration Explained
WATCH: our short film explains the situation that's ongoing in parts of Lanarkshire.
Posted: Thursday, 14th October, 16.45hrs

We are continuing to report a significant improvement for a small number of customers still experiencing water discolouration in parts of Lanarkshire.

The discolouration has been caused by naturally occurring manganese levels in the water supply.

As highlighted in the video below, the root cause of this is low water levels in reservoirs.

Parts of the west of Scotland have had the lowest levels of rainfall for 160 years and reservoir levels across Scotland are at their lowest for this time of year since 2003 and in some parts of Lanarkshire the lowest this century.

Reservoir levels across Scotland are starting to recover due to recent rainfall, and are now at 72%.

In Lanarkshire, the Daer and Camps reservoirs, which have been affected by the manganese issue leading to discoloured water, had dropped to their lowest since 1999 and 2005, respectively. Due to recent rainfall these levels are improving with Daer currently up from 37% to 57%

We have implemented a number of actions to help mitigate the impact this is having on the appearance of the water supply. There is still a need for continued rainfall to allow the discolouration issue to be fully resolved.

We will continue to monitor the water supply closely, with rigorous sampling and testing programmes throughout. We would remind those customers still affected that, while their water might not look normal yet, it can be used for drinking, cooking, bathing and showering.

We are continuing to liaise with the Drinking Water Quality Regulator (DWQR) and NHS Lanarkshire on this matter.

We will continue to provide support to customers where required. Some customers may have clear water at their kitchen tap but discoloured water at their bathrooms taps. This may be because they have a water storage tank. Running the taps gently in the bathroom may help the water run clear.

We apologise for the inconvenience and thank those customers still affected for their patience and understanding while we work to resolve this matter.

If any customers require additional support, we ask that they make contact via one of the methods on our Contact Us page.

Discoloured Water
To learn more about discoloured water read our factsheet.
View factsheet
WATCH: Kes Juskowiak at Daer
Our water operations general manager explains why some customers have been experiencing discoloured water in some areas of Lanarkshire.
Watch video
Additional Support
If you have a disability, medical condition or any other reason requiring additional support, you can register your details on our confidential Priority Services Register.
Register Here