Our Volunteering Programme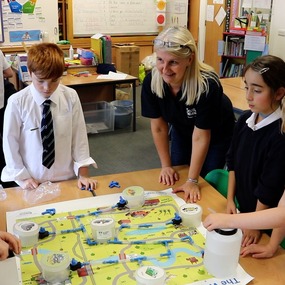 Our volunteering programme was launched in 2011 to supports employees getting involved in practical tasks in their community.
It's a great way for us to keep our communities at the heart of our business.
Employee volunteering helps develop skills and teamwork, enhances employee wellbeing and strengthens the relationship we have with our stakeholders in our communities all over Scotland.
We support our volunteers through our links to Education, local community, conservation, fund raising for WaterAid or by using their business skills and knowledge.
Employees are entitled to a minimum of two volunteering business days per financial year.
Volunteering supports our commitment to Equality and Diversity and helps us understand the different needs of people in the diverse communities we serve.
If you have an idea for us to work with your organisation on volunteering activities during weekdays in office hours contact volunteering@scottishwater.co.uk