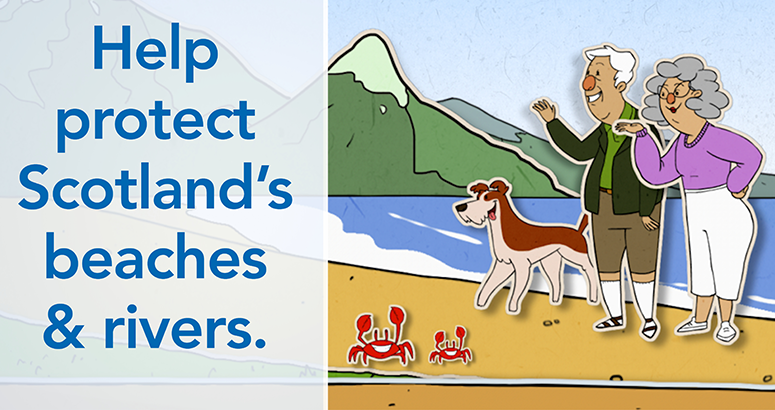 Be Beach Ready
Do your bit and know your bathroom checklist. Follow the three Ps rule and only flush Pee, Toilet Paper and Poo.
Keep the Water Cycle Running Smoothly
We're always working so the cycle never stops. Join our campaign to keep the cycle running.
EVERYONE can do their bit to help keep Scotland's water cycle moving. Taking some simple steps can save water and prevent blocked pipes and drains, as well as sewer flooding.
The Numbers
32,940 - miles of sewer pipes which take waste water away from homes and businesses which are maintained and improved by us.

1,826 – waste water treatment works across Scotland which treat the water before returning it to the environment.

35,000 – blockages in drains and sewers dealt with by our teams every year. These can cause flooding which affect your homes, neighbours, and can pollute rivers, burns and coastal waters.

80% - of these blockages are caused by people flushing the wrong items down the toilet, or pouring fat, oil and grease down the sink.
How You Can Help Prevent Blockages
We can keep the water cycle running smoothly in your area - with YOUR help.

Follow our simple tips below to help save your drains and protect your home, your neighbours and the local environment.