Customers in Tarbert & Tolsta Areas Asked to Consider Water Use
27 May 2019
Scottish Water is asking customers in parts of Argyll and the Western Isles to consider their water use - and use only what they need.

Customers served by the Tarbert Water Treatment Works (WTW) in Argyll and the Tolsta Water Treatment Works (WTW) in north Lewis are being asked to take some simple but important steps to only use the water they need due to low rainfall levels in April and May.

Water resources and reservoir levels across Scotland are currently at 80 per cent and generally good. However, despite some rainfall in parts of the country at the weekend, Scottish Water hydrologists say it has not helped to replenish to any significant level water sources in these specific areas.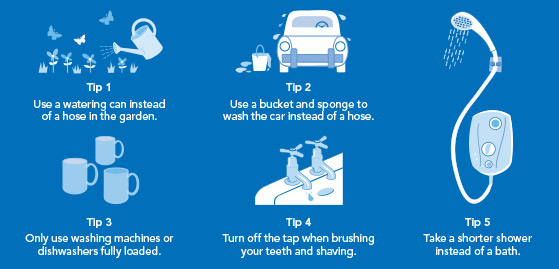 Scottish Water will be attending a series of events across the country over summer as part of the Your Water Your Life campaign to engage with communities about how we can all work together to use water wisely.

A Scottish Water spokesperson said: "We're asking customers in these two areas, Tolsta on Lewis and Tarbert in Kintyre, to consider how they use their water and to follow our advice about how they can use water wisely.

"The weather in these areas during most of April and May has been very dry and there has been a drop in reservoir levels that supply the water treatment works which serve our customers there.

"We have a strong and resilient distribution network to keep our customers supplied, but we're asking everyone to play their part by considering what they can do to help us maintain supplies."

Simple, practical steps which we encourage customers to follow include:
Taking shorter showers
Using a watering can rather than a hose to water plants
Using a bucket rather than a hose to wash vehicles and only washing windscreens/lights instead of the whole vehicle
Turning off taps in the home whenever possible
Using washing machines and dishwashers fully loaded
To help customers use water wisely, advice is available on our website or call our customer helpline on 0800 0778778.

Businesses should speak to their licensed provider for advice.
Water Efficiency Advice
To help our customers in Tarbert and Tolsta save water we are directing them to our water efficiency pages.
Learn more