Cleaning Up At Barassie Beach In Troon
15 August 2019
A tatty old trainer, a plastic crustacean and a toy mobile phone were just some of the more unusual finds made by Scottish Water volunteers during a recent beach clean at Barassie Beach in Troon.
The eleven strong group of workers from different departments across Scottish Water joined forces with local volunteer group Friends of Troon Beaches for the beach clean on Thursday 15 August, as part of the utility's volunteer programme which supports employees who wish to get involved in education, conservation or community activities.
Working together and battling through four seasons in one day, the volunteers – accompanied by a four-legged friend called Callie - blitzed the beach in a couple of hours and 24 bin bags of rubbish were collected. A very satisfying sight for everyone to see after all the hard work!
Sanitary items, plastics, general litter and wipes made up the bulk of the items collected by the team.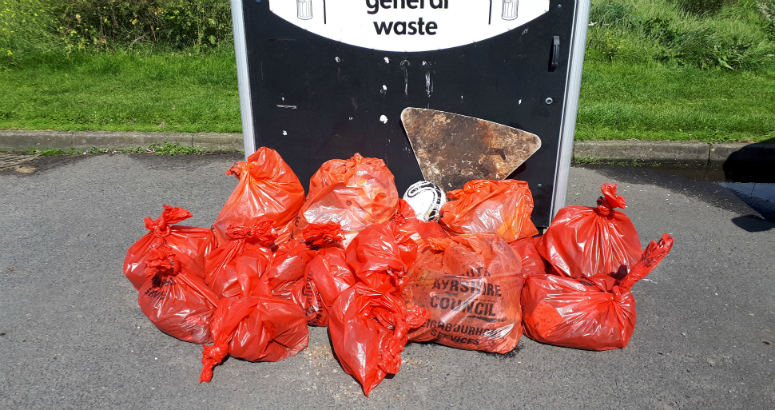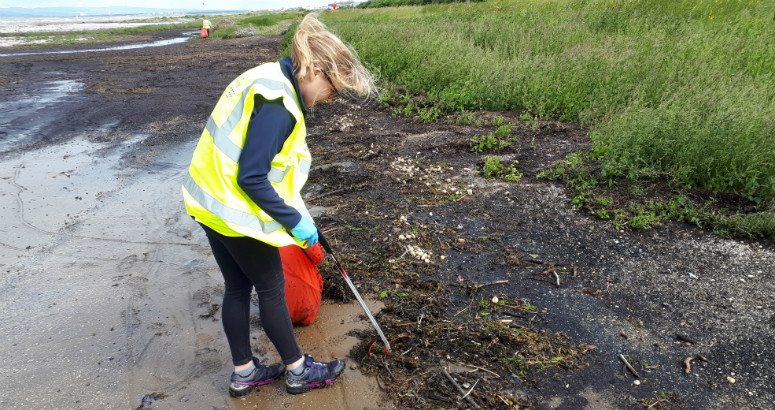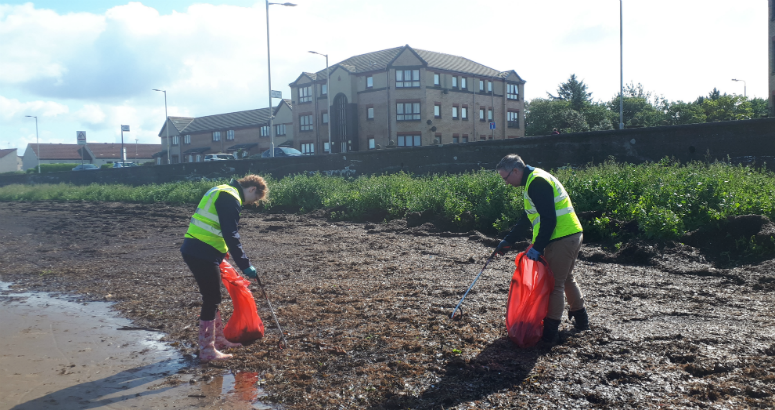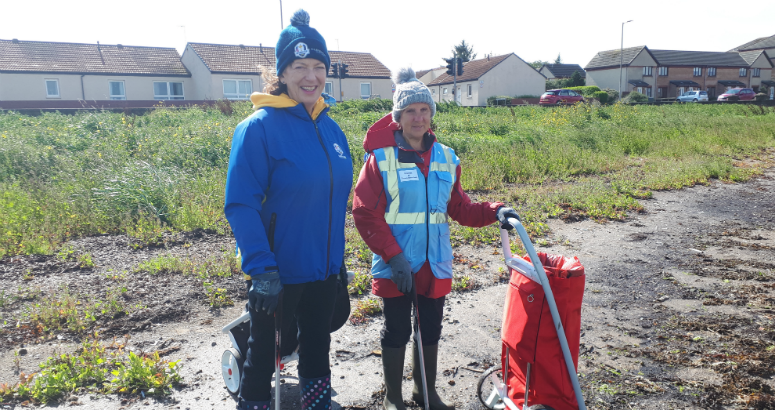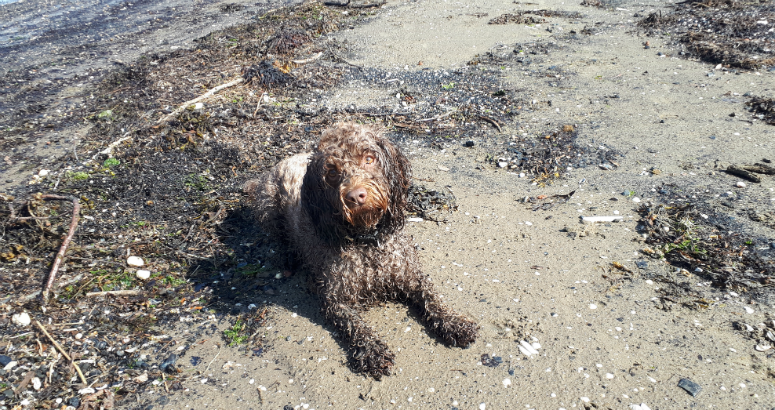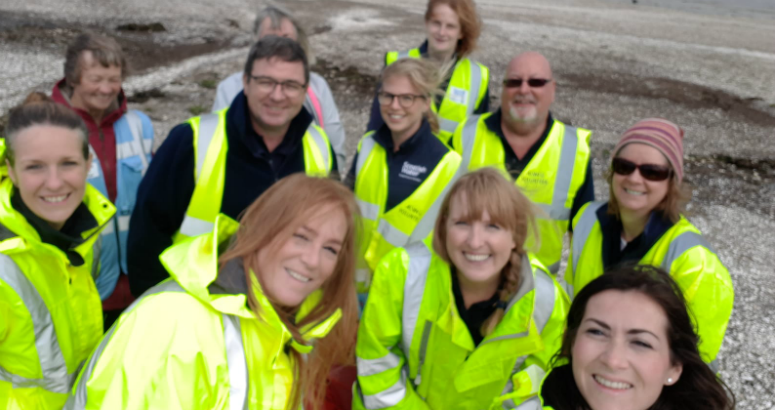 Barassie Beach Clean
Volunteers hard at work in Troon
Laura Boyce, Corporate Affairs Officer at Scottish Water, said: "It was great to get out of the office and spend a bit of time doing something positive like this and give back to the community and the natural environment. We all feel like we've made a bit of a difference after a good few hours of hard work!
"Today's beach clean marks the beginning of a wider piece of work which we'll be doing with Friends of Troon Beaches to try and tackle the issue of wipes and sanitary items making their way to local beaches. Beach cleans go a long way towards helping with this issue but we also need to try to prevent the problem in the first place by making sure members of the public know what they can and cannot flush down the toilet. Scottish Water's Keep the Cycle Running Campaign encourages people to only flush the 3Ps - pee, poo and (toilet) paper - and we're pleased to be working with Friends of Troon Beaches to get our campaign messages out there."
The group Friends of Troon Beaches was set up by local residents Joy Melville and Jan Dixon. At the beach clean, Aileen Kerr, who volunteers with the group, said: "It's been great having the volunteers from Scottish Water along today helping us to make a difference to our local environment. Our group carries out regular beach cleans in the Troon area and we always welcome some helping hands.
"We're really pleased to have the support of Scottish Water and hope that together we can make a real difference. If everyone looked after the environment as much as they look after their money, the world would be a much better place indeed."
A local resident, Jim Pirrie, even popped by to thank all of the volunteers for their efforts. Mr Pirrie said: "I saw you all hard at work and just wanted to come and thank you for doing such great work in our community – it's very much appreciated!"