About Our Procurement & Supply Chain
Our procurement procedures are described as world-class by the Chartered Institute of Procurement and Supply (CIPS).
We were awarded platinum accreditation status by CIPS in January 2015 and we have recently been re-accredited in April 2018.
Procurement and Supply Chain manages the business process of Integrated Supply Chain Management within Scottish Water and its supply chain. The aim is to improve efficiency and performance through improved interaction and communication between our stakeholders and supply chain partners.
The department comprises three teams; Construction & Contractor Services, Corporate Services & Supplies and Performance & Capability.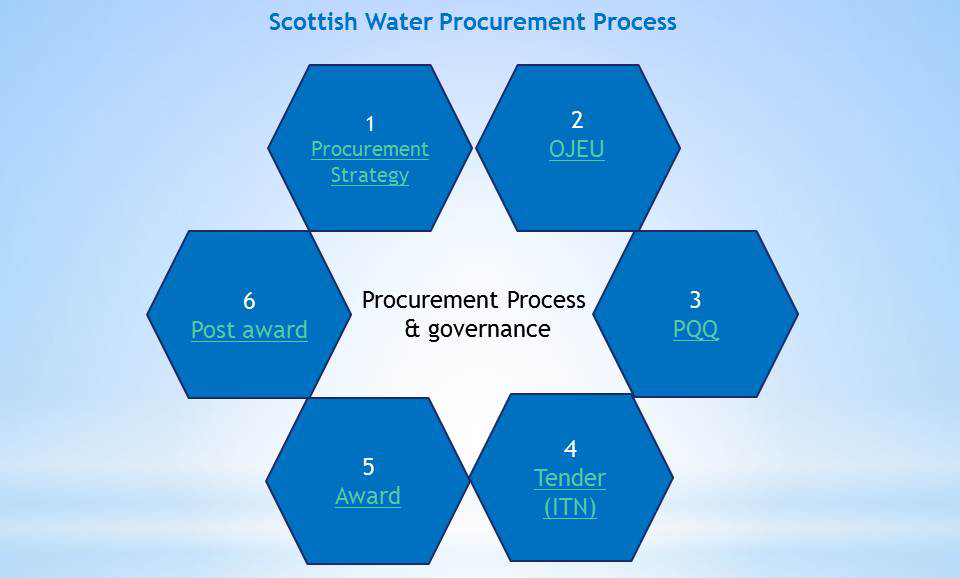 Annual Procurement Strategy
Find our annual procurement strategy in the Document Hub
Document Hub