£2.2 million Investment Project in Largs
Overview
What are we doing?
A £2.2 million investment project will help protect and enhance the environment of The Firth of Clyde and coastal waters in the popular tourist town of Largs.
We are replacing a short storm outfall pipe with a new screened, longer outfall pipe.
The improvement work involves the renewal and upgrade of sections of the existing sewer infrastructure so that the network can continue to serve customers and protect the local environment for years to come.
Work started Monday 11th February, our alliance partners amey Black and Veatch (aBV) are carrying out the works and is expected to be completed by December 2019.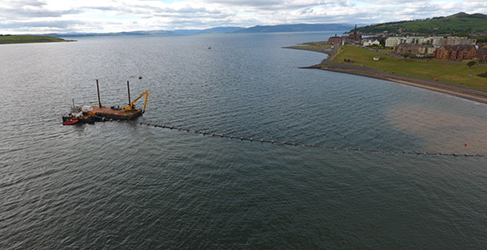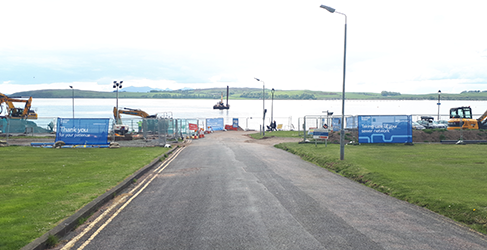 What does the work involve?
A new 220 metres-long outfall pipe extending from shore to sea will be installed along new seabed trenches, with a new Combined Sewer Overflow (CSO) which means the new pipe will carry the waste water out much further into the deeper sea channel.
Work includes excavating a track out to sea using a barge. Warrenpark Road will remain closed until mid November 2019.
The promenade on Largs beachfront remains open during the works. Drivers are urged to follow diversions which have been agreed in liaison with North Ayrshire Council Council.
The area will be reinstated upon project completion.
Largs Investment
Watch our video and find out more about the major benefits of this £2.2 million investment in Largs
Why are we doing this work?
Once delivered, it will bring significant benefits in terms of improved water quality and a cleaner environment. Greater capacity in the sewer network in the area and the new infrastructure being installed here will help prevent items which are wrongly flushed down the toilet overflowing into the sea.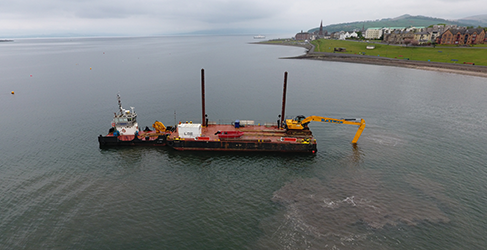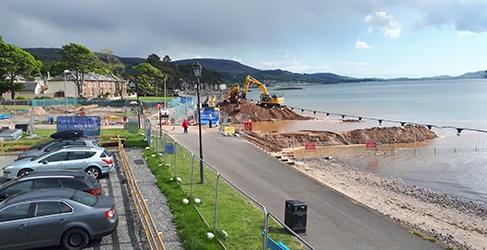 Latest Update
Warrenpark Road will remained closed until mid November 2019
Largs Project Documents
View our documents on investment in Largs
Learn more