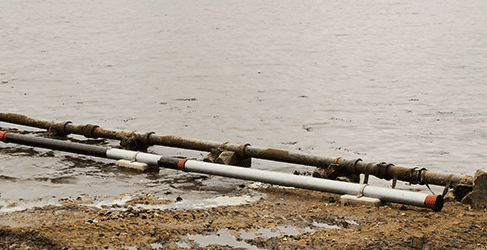 New outfall pipe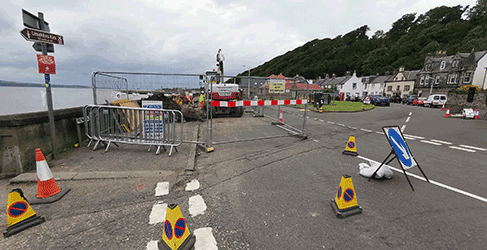 We have completed the first lane road crossing on the promenade
Update: July 16
We have completed the core through the seawall and around 80% of the installation of support piers. We have also completed the first lane road crossing on the promenade.
Upcoming work:
Start laying new outfall pipe onto the supports and secure them down.
Completion of the road crossing
New manhole and pipework at the pumping station
Overview of project
Scottish Water is investing around £500K to help improve the local waste water network and protect the natural environment at Limekilns beach.
The project, which is being delivered by our alliance partners amey Black & Veatch (aBV), will involve the replacement of the outfall pipe on Limekilns beach along with the concrete supports.
We are carrying out this work during the summer in order to protect winter wading sea birds.
Work started on the 17th June 2019 and is expected to take 12 weeks to complete.
Most of the work will take place on the beach itself but there will be some road works and disruption to traffic and parking restrictions at some point during the project.
We will be updating this page as the project progresses.