Working With the Troon Community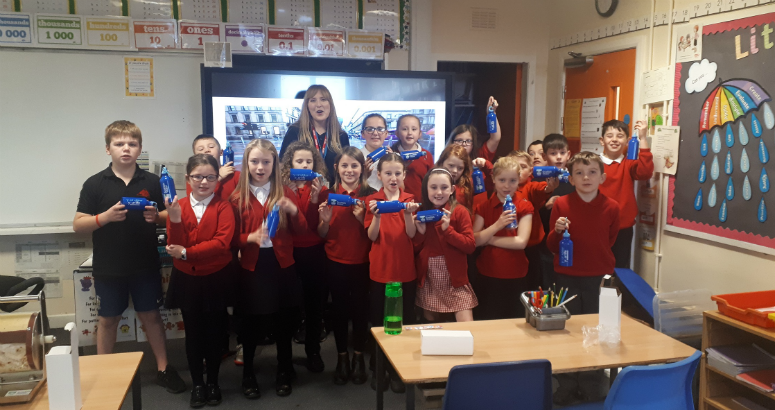 Troon School Visits
School visits have been taking place across Troon.
We've teamed up with local volunteering group Friends of Troon Beaches and we've gone back to school to encourage young people across the Troon area to think twice about what they put down the toilet.
The school visits are part of a campaign we've launched to urge people to stop flushing inappropriate items like wet wipes, cotton buds and sanitary products – bathroom items which should instead be put in the bin. They follow work which has been done locally to improve the local waste water network and help prevent these items making their way onto local beaches. Scottish Water looks maintains over 71 miles of sewer pipe across the Troon and Barassie areas combined.
A number of visits are being planned to schools across Troon in coming weeks. A fun, educational presentation is teaching the pupils about the water cycle, where the water in their homes comes from, using water wisely and why it is vital that we only put the 3Ps down the toilet – Pee, Poo and (toilet) Paper.

In support of Friends of Troon Beaches work, we've adopted Barassie Beach in Troon through the Marine Conservation Society Beachwatch programme. Staff at Scottish Water regularly clean beaches across Scotland as part of its volunteer programme which supports employees who wish to get involved in education, conservation or community activities. Barassie Beach is now being promoted internally as a volunteering opportunity.