Essential Upgrades Worth £100k for Tobermory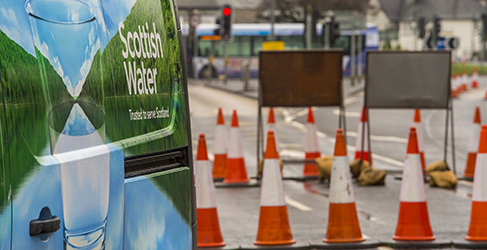 Scottish Water is investing around £100K in its waste water infrastructure in Tobermory, Isle of Mull.
Work begins on Monday 13 April and involves upgrades at two waste water pumping stations in the area; one located at the far end of the harbour, the other on farmland on the outskirts of the town.
It is anticipated that this work will take around one week for completion.
While Scottish Water's capital investment programme has temporarily halted to protect public health and limit potential further spread of the Coronavirus, in line with government guidance, works which have a critical impact on core water supply or waste water management are continuing.
Ruaridh MacGregor, Scottish Water's corporate affairs manager in the west, said: "Scottish Water has a vital role to look after everyone's water supply and remove and clean the water they use. This work in Tobermory is critical to ensure our waste water services continue to run effectively for customers and that the local environment is protected.
"Scottish Water employees will be visible in the area carrying out this essential work. To protect both public health and our employees, they will adhere to government guidelines on social distancing."