Road Traffic Management for Milngavie Repairs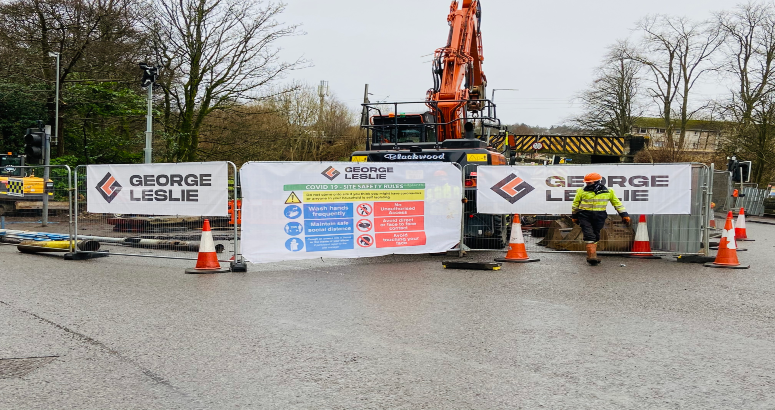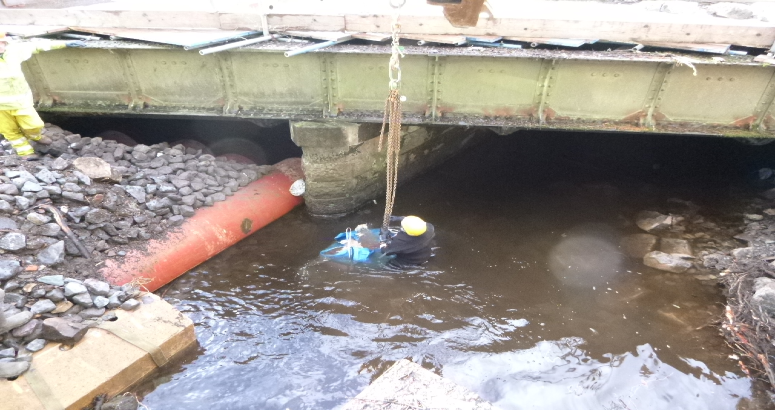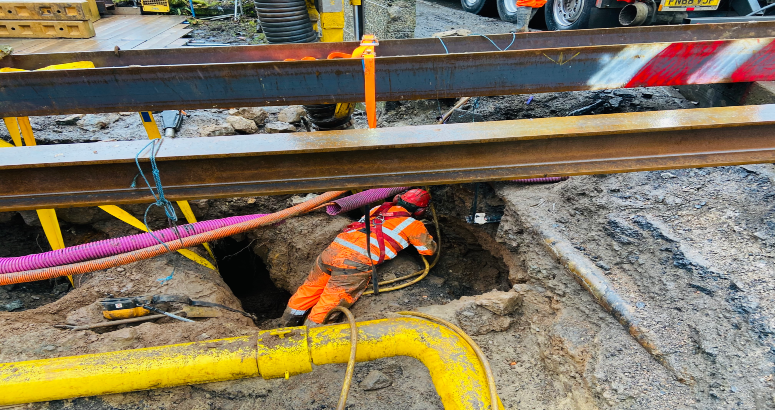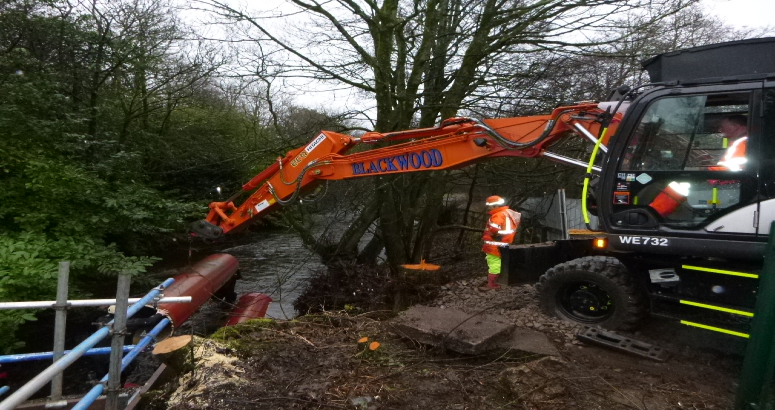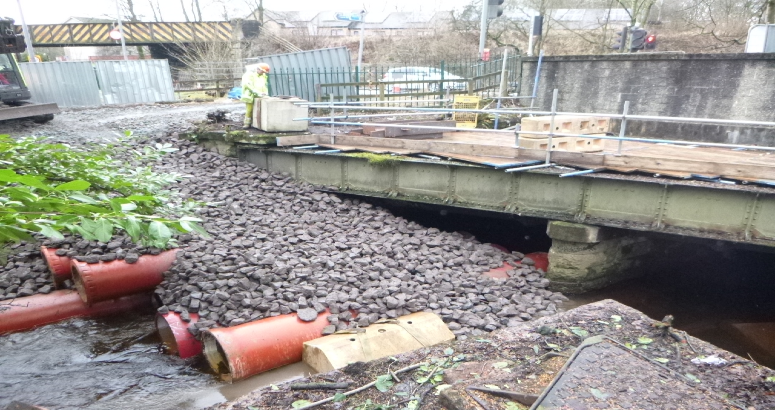 Complex Work Progresses
These pics give an idea of just how complex these works are.
Road users are being advised of some road traffic management in Milngavie, from Thursday 28 January, as repairs are carried out to a bridge which supports some Scottish Water infrastructure.
Emergency repairs are required because of riverbank erosion.
To allow the works to be undertaken safely, temporary three-way traffic lights are in operation on the A81 Glasgow Road at its junction with Auchenhowie Road, Milngavie.
The temporary traffic signals will be manually controlled between 7am and 7pm each day to help with the flow of traffic and keep disruption to a minimum.
The full extent of the repairs is currently being investigated by our contractors, George Leslie. There is no interruption to customer supplies in the area.
Road traffic management has been agreed in conjunction with East Dunbartonshire Council. It will be removed at the earliest possible opportunity, once the repairs have been carried out. Given the complexities of the job, it is anticipated that repairs could take around six weeks for completion.
We apologise for any inconvenience caused.
Drivers are thanked for their patience and understanding and advised to allow extra time for travel.