Annan Waste Water Network Improvements
Project Overview
A major investment project to improve Annan's waste water network and help reduce sewer flooding at times of heavy rainfall.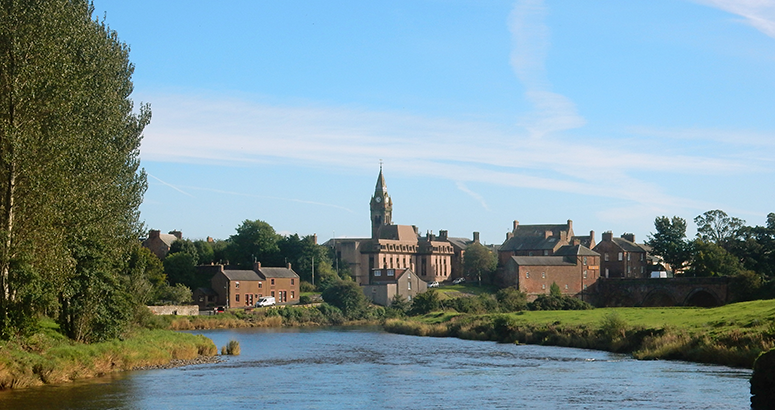 Investment
Major project will reduce the risk of sewer flooding. Image: courtesy of Dumfries and Galloway Council.
What we are doing
The project will involve the installation of an underground storm water tank in Newington Park (near Rose St and Charles St) and upgrading sections of the sewer network. When complete the tank structure will be below ground, however, there will be two green control kiosks for the new tank near to where the existing playpark is located. The kiosks house controls to help operate the pumps for the tanks and will be there on a permanent basis. There will also be a security fence around the kiosks.
A temporary access road is needed to enable construction.
Construction vehicles will access Newington Park from Standalane. Most of the park - including the children's play area - will be closed while the upgrade is carried out. The walkways at the edge of the park and football pitch will remain open.
We will upgrade the equipment in the children's play area in the park ahead of it reopening in a different area of the park once the work is complete.
The first phase of the project will require some preparation works to remove some trees in the park near the back lane into the park (Rose Street).
The project will take around 14 months to complete.
Why We Are Doing It
This major investment project will help address internal sewer flooding issues in the local area. Storm flows from the sewers in town, which are overloaded will be redirected to the new underground tank. The tank will retain the water until storms subside when the water is then pumped back into the sewers.
Further information
Documentation on the Annan project
Click here