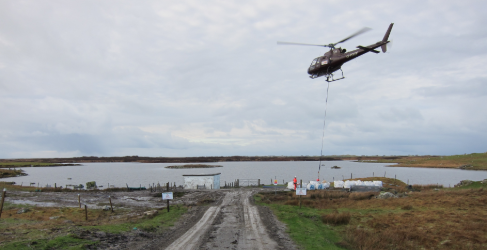 Helicopter transporting supplies to site
Divers working to install the outlet pipeline
Scottish Water has invested £1.6 million to take care of the future of the water supply for Benbecula. Having commenced in July 2018, the project is now complete.

What did the work involve?
Scottish Water delivery alliance partner Efficient Service Delivery (ESD) has completed the construction and installation of:
a new pumping station
a new length of water main
a new outlet pipe
Why did we undertake this work?
Installing a new pumping station and water main has enabled Scottish Water to improve the resilience of water supply to customer in Benbecula. This will be particularly important during times of dry weather and ensures a more robust supply of water to customers.