What we are doing
We are taking care of your sewer network in Lesmahagow, this work will be carried out in two phases.
Phase One of the work will take place on a small section of the main B7078 Carlisle Road requiring a single lane closure and also working on the slip road. The work will commence 17th of August for 4 months.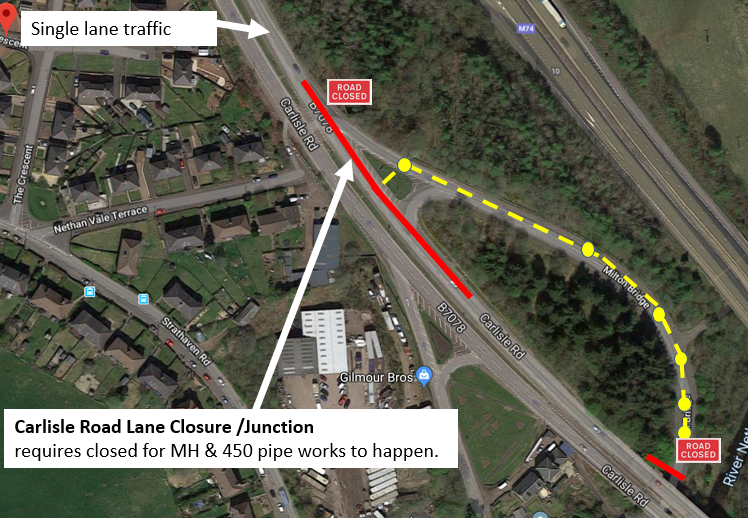 Phase Two will start 5th October for approximately 8 weeks. This phase of works consist of laying a new sewer pipe in Nethanvale Terrace for approximately 5 weeks, continuing onto a section crossing to The Crescent for 2 weeks and then a final week of reinstatement. During this time, Nethanvale Terrace will require a road closure from 9am until 5pm daily with temporary traffic lights and temporary traffic lights will be on a section of Strathaven Road and The Cresent.