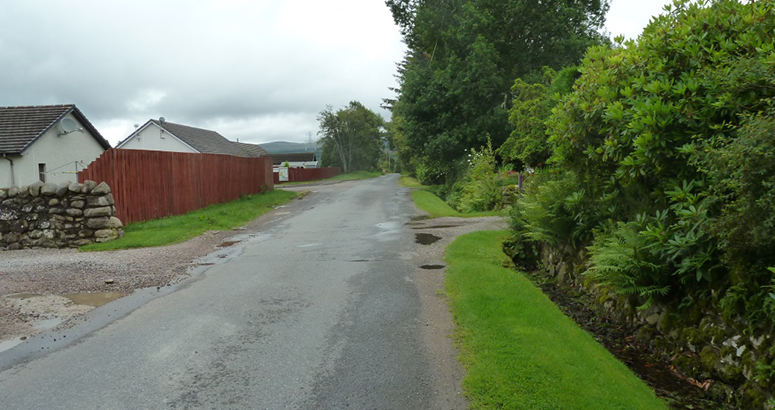 Nairnside
Scottish Water is investing £400,000 to renew the water network serving Nairnside.
***Project Update - March 2020***
Due to the ongoing Coronavirus (Covid-19) outbreak, this project has been paused. We will let customers know when the project is resumed.
To find out more about Scottish Water's response to the Coronavirus, click here.
What are we doing?
Scottish Water is investing £400,000 to renew the water network serving the community of Nairnside on the south side of Inverness.
What does the work involve?
The project will see the water pipes serving the community replaced. The first phase started in Autumn 2019 and initially took place on private land. The second phase got underway from 27 January 2020 and work moved onto the road between Nairnside and Culloden Road. This phase of work is expected to last around 12 weeks.

To enable excavation and installation of the new water main to take place safely, a road closure will be in place from Monday to Friday over this period with a signposted diversion via the Leanach crossroads. Access will be maintained to residents' homes on the section where work is taking place at all times. The road will be made safe and reopened at weekends.

We appreciate that the need to close this section of road will mean a longer journey for some residents travelling in and out of Inverness. Our team on site will do all they can to minimise disruption while we progress along the road, completing the work that is needed as quickly as we can.

We would like to thank residents and other road users for their patience and understanding while this essential work is underway.
Why are we doing this work?
This work is essential to enable us to provide a secure and reliable water supply to residents in Nairnside for the future.