Ross-shire Water Storage Upgrade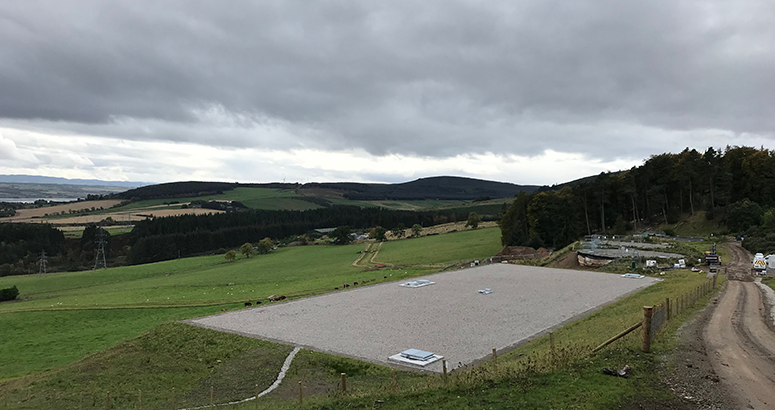 £5.5m investment
The new 8 million litre water storage tank
What did we do?
A £5.5 million upgrade to the main Water Treatment Works (WTW) serving communities around the Cromarty Firth is now complete.
What did the work involve?
The project saw a new 8 million litre storage tank built alongside the existing WTW above Evanton. The area around the tank has been backfilled and landscaped so the visual impact is minimal. The work was carried out by Scottish Water alliance partner ESD.
Why did we do this work?
The project has improved the security of supply for around 30,000 customers across Easter Ross, Dingwall and the Black Isle, meaning we can continue to supply clean, fresh, great tasting water to communities around the Cromarty Firth for years to come.
The new storage tank has helped build in more resilience when it comes to dealing with any short-term issues affecting the local water network, as well as giving us a greater ability to carry out important maintenance work at the WTW without it impacting on customers' water supply.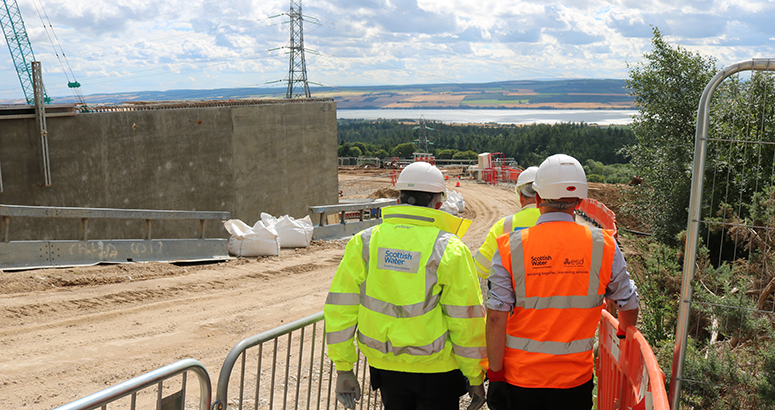 Partnership working
Scottish Water alliance partners ESD delivered the project.