Stantling Craig Reservoir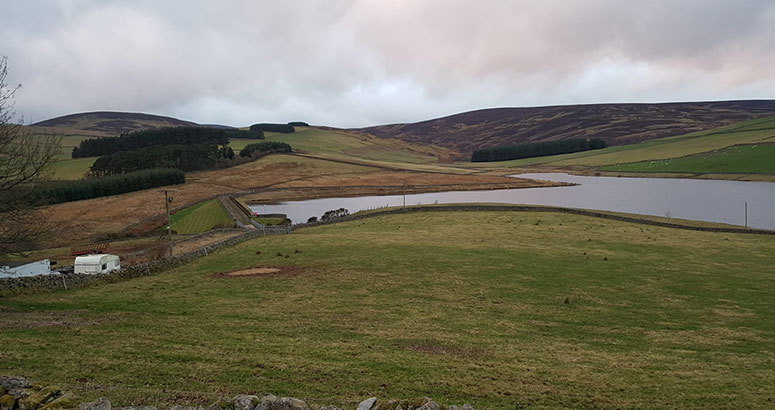 Stantling Craig Reservoir
Works are expected to start in April 2020
***Project Update - March 2020***
Due to the ongoing Coronavirus (Covid-19) outbreak, this project has been paused and will not take place in April as originally planned. We will let customers know when the project is resumed. If you have any questions please use the contact form below.

To find out more about what Scottish Water's response to the Coronavirus, click here.
What we are doing
We will be temporarily draining Stantling Craig Reservoir in the Scottish Borders near Clovenfords to assess the condition of the dam and the amount of silt behind it.
Those in the area will see a significant drop in the water level and we will have a member of staff on site during working hours.
This work will be carried out in a controlled manner and will have no impact on flooding downstream.
Why we are doing it
Stantling Craig is a compensation reservoir which was built in the late 1800's to help balance the water flows downstream from the intake which supplies Manse Street Water Treatment Works. In 2020/2021 we aim to have decommissioned the Manse Street Water Works meaning that the reservoir will no longer be needed for that purpose. (Read more about the Manse Street project here.)
One of the issues with the dam is that it prevents migratory fish from swimming upstream. Because of this, we have been instructed by SEPA to look at ways to improve fish passage around the dam to open up, in conjunction with River Tweed Commission, around 8KM of new prime spawning habitats in the upper reaches of the Caddon Water.
This work forms part of a study to look at whether it would be possible to remove the dam and reservoir entirely. This study is required because we do not know how much silt and sedimentation has built up behind it. For example, if there was a lot of loose silt it may not be possible to remove the dam without damaging the downstream aquatic environment.
In order to carry out this study, we will be temporarily draining the reservoir to enable us to inspect the structure and better understand the amount of silt sitting behind it. It will then naturally refill over the summer
Only once this is complete can we start to consider what might be involved in the decommissioning of this reservoir and what could be put in its place.
No decisions on the future of the dam have been made yet and we would like to get a better understanding of any thoughts or concerns about the work.
Feedback
We want feedback from our customers and stakeholders on their views of this proposed work. Please use the below form to provide feedback.