Employee Networks
Our employee networks offer open forums where everyone is welcome. If you need support, help, advice, assistance, resources or just someone to talk to about a specific issue, our inclusive employee networks are there for you.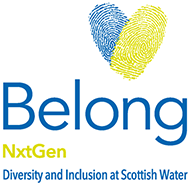 We Belong NxtGen is a supportive environment for people who are early in their careers, have recently joined Scottish Water or who simply want an opportunity to learn, develop or share ideas.

The group is made up of people from every part of Scottish Water, with a range of ages, experience and job roles. It's this variety that enriches the group.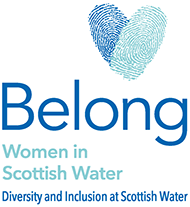 Women in Scottish Water (WiSW) enables women to flourish within our business.

WiSW helps them understand and celebrate their own value and individual qualities whilst helping others find theirs too.

It supports the topic of gender equality and believes that to achieve these goals, all employees must be engaged.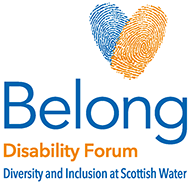 The Disability Forum provides advice and assistance to employees with visible or non-visible medical needs and disabilities in a safe space.

Network activities include raising awareness about disabilities, and advising employees and managers on how best to support colleagues with disabilities.

The forum also promotes policy change to make disabled colleagues working lives easier.

It's for anyone with a disability or medical condition, or those allies that want to support disabled colleagues.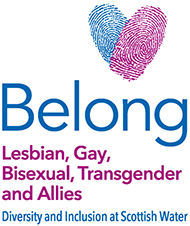 The LGBT and Allies Network helps increase understanding and engagement of LGBT issues.

Through visibility, the group encourages everyone to have the confidence to bring their whole self to work.

The group's many members, from all parts of our business, support each other and support our reputation as a LGBT friendly employer.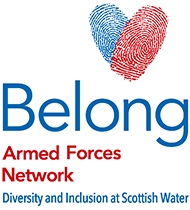 The Armed Forces Network was created as a support mechanism for serving and ex service personnel.

As well as existing employees and new joiners with a military background, the group also supports friends, family and relatives of service personnel.

We were proud to sign the Armed Forces Covenant and the group is keen to support existing employees and new joiners to Scottish Water with a military background.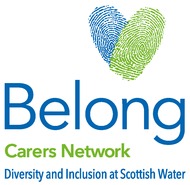 We recognise Carers often have a difficult job of juggling work with caring responsibilities.

One in nine employees already cares for someone who is ill, frail or has a disability, either short term or long term.

It can often be a lonely time as a carer and the group is there if you need encouragement, help or advice.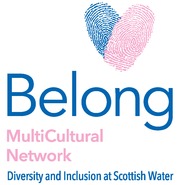 The Multicultural Network aims to help everyone feel at home in Scottish Water.

The group gives employees an opportunity to share cultures and experience new things. Whether people are from Scotland or Singapore, Peru or Portugal, each has a unique perspective to add.

As we continue to expand internationally, we're becoming increasingly aware of different cultures and we celebrate this diversity.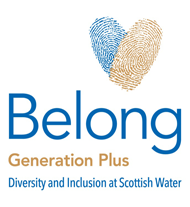 Generation Plus exists to explore the employee experience of our colleagues in upper age groups.

With almost 1 in 4 of our employees having more than 25 years' service with us, the group aims to create a positive environment to enable our people to continue thriving as they progress through their career at Scottish Water.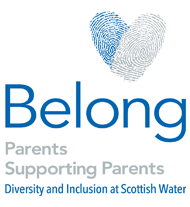 Parents Supporting Parents seeks to help families across Scottish Water support their children's emotional and mental well-being.

The group also provides a platform of peer support and information for parents, guardians, grandparents, and others who have an active role in a child's life at any stage.