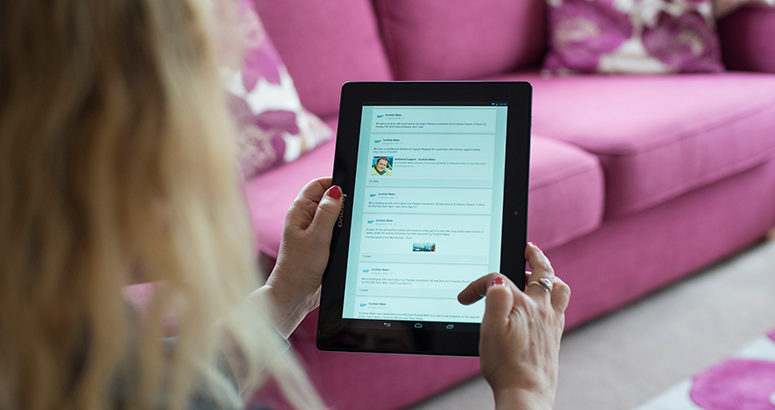 Here for You
There are many different ways you can contact us at Scottish Water
Service Updates
If you are experiencing an unexpected loss of supply or emergency, you can check if it is on
Latest In Your Area map
on the right.
We also post service updates on social media. Check our
Facebook
or
Twitter
.
Report a Problem
Report a problem through our portal here
On Twitter:
@scottish_water
On Facebook:
www.facebook.com/scottishwater
Need More Help?
As a result of the Covid 19 outbreak all main Scottish Water office buildings and public receptions are currently closed.

We continue to work round the clock to keep water and waste water services consistently high. We do have arrangements in place to receive mail, but we would encourage customers and organisations to continue to contact us using one of the methods below:

Customer Helpline: 0800 0778 778

Scottish Water operates a freephone Customer Helpline to handle any of your inquiries. This line is open 24 hours a day, 7 days a week.

Email: help@scottishwater.co.uk
Service Standards
To view our Service Standards click here.
To claim a Service Standards payment click here.
Making a Formal Complaint
If you remain unhappy with the service you have received, we have an escalation process in place and an independent ombudsman who oversees the formal complaint process. For more information see our
Claims & Escalating Issues
page.
Latest Service Updates
Use your postcode to check for the latest service updates in your area on our interactive map.
Check Here
Additional Support
If you have a disability, medical condition or any other reason requiring additional support, you can register your details on our confidential Priority Services Register.
Register Here
Going the Extra Mile
Has one of our employees gone the extra mile for you or someone you know? Nominate them for a GEM Award here.
Nominate here
FAQs
You may be able to find some helpful information and support in our Frequently Asked Questions section.
Learn More